Niche Shops in Florence
Find Out About One-of-a-Kind Not-to-be-Missed Boutiques Selling Rare Italian Items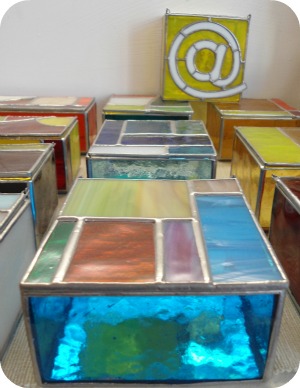 Niche shops in Florence are unique boutiques with a specialization all their own.
These quaint shops or artisan workshops are one-of-a-kind in what they sell.
You can find things like hand-made stained glass boxes (pic left), stunning photos of Florence and rare collectors items.
The majority of shops in Florence deal in the city's most popular  goods like leather, gold and fashionable clothes.
That's why niche shops are a breath of fresh air and a real treat to visit.
Read below and see which niche shop is for you!
Artisan Jewellery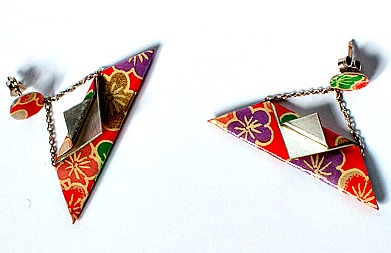 Looking for original jewellery hand made in Florence?
Silvia Nesti is a local jewellery maker and silversmith whose shop is dedicated to making one-of-a-kind pieces in a variety of materials.
Apart from the ever popular silver pieces in an array of original styles, Silvia lets her imagination run wild with bronze, resins, glazed paper, semi-precious stones and other creative ideas.
Silvia's pieces are particularly light and fun with special emphasis given to a creative combination of materials to produce rings, earring and necklace/brooch sets and bracelets for women. 
Stop into the store and see Silvia making pieces in this workshop/shop!
where: via dei Velluti 15r (just off Pitti square)
opening times: Mon - Fri  10:30 am - 7:00 pm
prices: pieces start at €35

See some of the pieces from this shop at the Silvia Nesti site
Artigianni - niche shops in Florence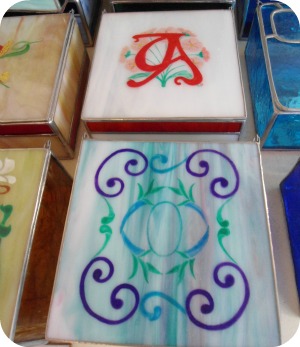 where: via Pisana, 98r (near porta San Frediano)
store hours:  Mon 3:30 – 7:30    Tue – Sat 10 – 1 and 3:30 – 7:30
phone: cell.  393 40 78 282
Giovanni is a stained glass craftsman whose workshop/shop is a joy to behold.  
In a burst of iridescent colors and creative designs, you can find a wide assortment of objects all hand-made in stained glass.
Artigianni has small items such as pocket-mirrors, key chains and photo frames (these make great souvenirs and gifts) as well as larger pieces like wall mirrors or lamps.
Some articles are inspired by Florence of course, with the famous giglio (lily-flower, one of the city's symbols).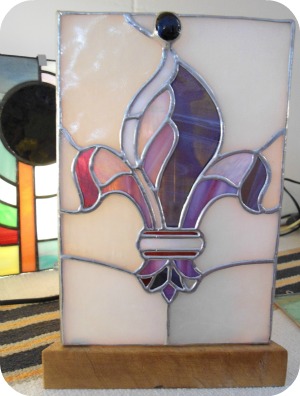 Prices are very fair with small objects starting at about €10, frames around €30, lamps and large mirrors in €100 - 150 range.  
Via Pisana is also a quaint street that is untainted for the most part by tourism, a nice place to stroll and soak up the atmosphere on this side of the Arno.
Tip for organizing your time: right near Artigianni is a very characteristic local restaurant where you can eat Tuscan dishes at low prices.  
Read all about 'Sabatino' on the Cheap Florence Restaurants page.
Torrini - niche shops in Florence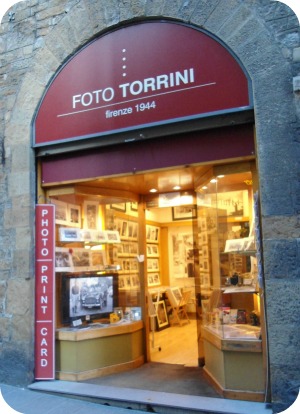 where: via Condotta, 20r (near p. Signoria)
store hours:  9 – 7
phone: 055  48 01 57
Torrini is my favorite shop in Florence.
The shop is owned and run by two photographers who are the exclusive owners of some of the most spectacular photographs of Florence and its history.  
You can't find these images anywhere else.  
Apart from having some of the most original shots of the symbols of Florence (the David, the Duomo, piazza Signoria, the Ponte Vecchio), you can also find romantic and poetic pictures of what Florence and Italy used to be like.  
Photos date from 1944 til today.  
Price range: small photos start at 13€
Tip: the most popular shots have been put onto postcards which you can buy for €1.50 each – a great and inexpensive way to take home these one-of-a-kind memories of Florence or to send to family and friends.  
You can only find these postcards in this store as the photographers do not permit any other vendors to sell their images.
Of all the niche shops in Florence, this is the one that should not be missed!
Noi Fate Ignoranti - vintage store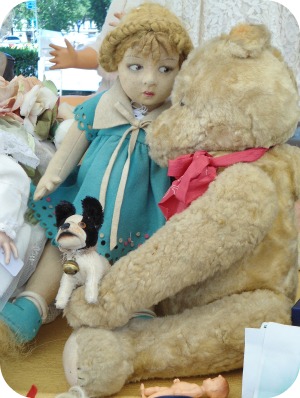 where: via Veracini, 24b (near piazza Puccini, corner of Veracini & Monteverdi)
store hours: 9:30 – 12 .30 and 3:30 – 7:30 (closed Mon morning and Sun)
Noi Fate Ignoranti is a bit 'off the beaten path' but if you are interested in antique and rare dolls this is the shop for you.
The boutique itself is old-fashioned and charming.
There's no store sign, just a cozy corner shop set up to look like a country house with two large glass window displays full of vintage and antique dolls and objects.
The shop has rare collectors items such as Italian Lenci dolls and German Kewpie dolls made of bisque or plastic.
Some other items you may find include Antique Baby Dolls, English wax dolls, French cloth dolls, rag dolls, vintage Teddy bears, wood puppets, marionettes and Pinocchios (Italian, Russian and American - each having their own traditions).
The store also does restoration work on dolls and has a nice collection of doll paraphernalia (eg doll houses and clothes).
Dolls are evaluated using the well-known 'blue book' for doll values (the shop also has a small collection of doll-related books).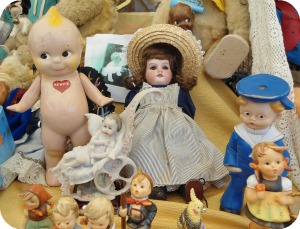 Note: this unique niche shop also specializes in second-hand and vintage designer handbags (Gucci, Prada, Dolce & Gabbana, Cavalli, Fendi, Alviero Martini, Chanel, Louis Vitton, Yves Saint Laurent, etc.).
How to get there: short taxi ride from station (5 mins) or one of several buses:  no. 17 (direction 'Boito' or 'Cascine') – get no. 17 at station near escalators/pharmacy side of station - or any of buses no. 29 , 30, or 35 which all stop in via Alamanni on the tram side of the station.  
Get off the bus at 'via Toselli' stop (there's a fenced-in parking lot right in front of the bus stop).  
Tip for organizing your time: near Noi Fate Ignoranti is one of the best pizza places in Florence, 'Pizzeria Santa Lucia'.
Read about Santa Lucia here.
Flo - niche shops in Florence
where: Lungarno Corsini, 30r (along Arno river)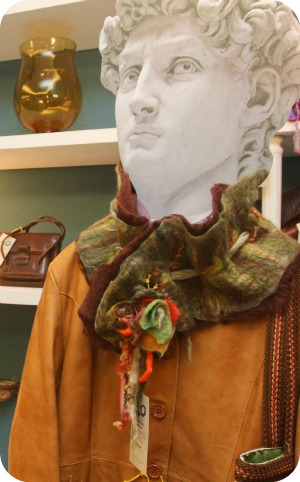 store hours:  10 – 7 (Mon opens at 3.30, Sun closed)
phone: 055 53 70 568
Flo is a concept store selling clothes, bags and accessories made locally by Italian seamstresses and tailors.  
Pieces are often one-of-a-kind as the sewers make their garments from fabrics coming from a variety of sources and not in bulk (eg. recycling fabrics from vintage clothes, remnants from designer stock houses).  
Garments are a wonderfully varied mix of materials and styles.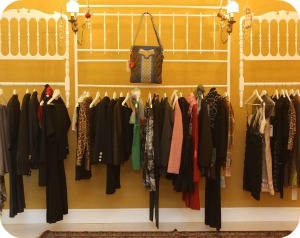 The boutique has lovely hand-crafted accessories: woven scarves in light linens, stylish hats, fun patterned leggings and tights, fashionable tote bags made from re-cycled designer scarves in silk – all made by local artisans and designers on a small-scale.
You may also find some vintage pieces as well as some bargains on new designer shoes or bags (eg Prada, Bottega Veneta).
There's also a cute section with 100% environmentally friendly children's clothes called 'così come'è' and a second kids' line called 'tutti x uno' with button-on animal patches that can be changed according to pet preferences and color choice.  
The boutique also has hand-crocheted baby shoes.
---
These Florence Shopping pages are updated regularly.
I am always out and about in town looking for new shops and great finds to recommend...
Come back often to get the latest news about the best places to shop in Florence!

---
If you like the content of this page, please share!  Click the button below.
to FlorenceWebGuide Homepage from Niche Shops in Florence