Florence Museums Timetable Chart
Opening hours, Prices, Who Gets a Reduced Rate, Do Children Pay?  All the Answers at Your Fingertips...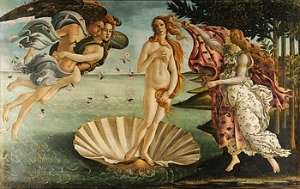 This Florence Museums Timetable Chart is going to make your life much easier!
On 2 simple sheets of paper - just open the PDF and print out for free - you have the whole museum scene of the city at your fingertips.
Ticket prices, opening times, days closed, phone numbers for the museums in Florence for easy and fast consultation.
This is especially handy if you want to figure out whether or not to get a Florence Card, one of the tourist passes for museums, villas and gardens in town.
Check out the prices of the places you'd like to go to, see when they're open to figure out if you can fit them into your time while you're here in Firenze, then decide if it's worth it to get a museum pass.
The Florence Museums Timetable Chart is also great just to use as a useful reference for your trip - fold the sheets and keep them in your wallet.
---
AN IMPORTANT NOTE ABOUT PRICES: very often in Florence museums organize exhibits that are set up within the main museum itself.  
This means that the ticket price goes up by about 30-40% and you CANNOT opt out of this additional cost since the exhibit is within the whole of the museum.
The Florence Museums Timetable Chart shows the price without an exhibit.
This is one thing to consider when calculating the benefits of getting one of the Florence Cards since it is very likely that one of the main museums will have an exhibit on when you visit, whenever that is!
---
The first chart covers all the State Owned museums in Florence.  
These are for sure the most popular and important such as the Uffizi Gallery, the Accademia (home to David), Pitti Palace and Boboli Gardens, the Bargello and others.
All the places on this chart can be accessed for Free with the Amici degli Uffizi card (and ALSO the Firenze Card, but which also has tons of other places you get to go into).
The second chart covers all the city owned and private museums, most of which have free access to holders of the Firenze Card.
The Amici degli Uffizi chart on State Owned Museums also provides the addresses of each location as these are the places that most everyone goes to.
The list of all the other museums does not give this information on the page as it would not have fit onto just the one page.  
Search FlorenceWebGuide to find out about more about Florence Museums and Quirky Museums in Firenze  and take note of the addresses of those that most interest you!
Find Out more about Florence!
If you like the content of this page, please share!  Click the button below.
Back to Homepage from Florence Museums Timetable Chart