Florence Web Guide

Travel Advice from a Local about
Italy's Most Loved City!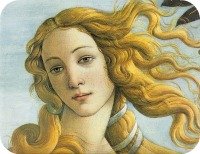 Planning on visiting Florence?  
Let me help you love it!
I moved to this great city over 20 years ago.
What's better than getting insider tips from a local who came here as a tourist?
Find out where the locals go for a great meal, which shops have the nicest made in Italy goods at the best prices, and read all about those lesser-known yet fascinating museums that most visitors miss!  
Your authentic holiday starts right now, all you have to do is click on the easy links below.  Buon viaggio!
---
---
Get the most updated information about what's on in town month by month and the best things to do in Florence.  
You'll see that this Florence events guide really focuses on local festivities and traditional celebrations, a perfect way to discover Firenze.
And, of course, a great way to know the city even better is to take one of the many guided tours of Florence on offer: museum visits, city itineraries, wine tastings, sightseeing tours and even shopping excursions can be organized in advance!
Getting recommendations from someone who's 'in the know' will make you appreciate this exquisite city all the more.
And, even better, your visit will be a more authentic and genuine experience.
So go ahead - explore this online insider guide and begin your visit to Firenze, the most popular city in Italy, right now!
---
If you like the content of this page, please share!  Click the button below.