Things to Do in Florence in September 2016
Events Calendar and What's On Guide for Firenze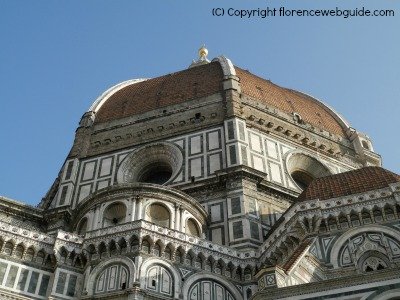 The best things to do in Florence in September in 2016?
No matter how you like your fun, there's something for everyone on the Events Calendar.
Oh, and BTW, September is one of the BEST months to visit...not too hot, fewer summer crowds, but still with a summery feel all around!
There are some special festivities in town if you're lucky enough to be here on these days.
The first falls on the 7th of the month, the 'Rificolona' Feast, the Florentine paper lantern parade.  A mix of ancient folklore and modern day creativity make for some spectacular sights!
The second falls on September 8, the day the city celebrates the birthday of the building of the Florence cathedral.  It was in 1296 on this date that the construction of the Duomo began and each year this historic event is celebrated in Firenze.  
If you're not here for these traditional celebrations, not to fret, there is A LOT going on all month and no lack of local events to join in on...
Read on below for more details about all the things to do in Florence in September 2016!
Rificolona Fest - September 7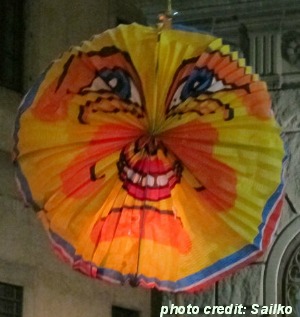 The 'Festa della Rificolona' takes place on September 7.
Children - but also adults - parade through the streets downtown in the evening holding a thin pole with a paper lantern attached to the end, lit up with a candle inside.    
Spectators line the streets to see who's going to have the most original, bizarre or most spectacular lantern each year.  
A traditional festivity dating back to the 1600's, the Rificolona originated with the out-of-townspeople coming to Florence to celebrate the birth of the Virgin Mary on September 8.
The lanterns served to light their way as they walked through the night from the countryside or nearby mountains.
Today this fest is an occasion for the local children (and young spirited-adults!) to create beautiful paper lanterns to show off during the street parade.  
Anyone can make (or buy) a lantern and join in - one of the truly traditional things to do in Florence in September!
where: the procession leaves from piazza Santa Felicità at 8,15 pm and arrives about 9:30 in piazza Santissima Annunziata and surrounding squares.
Piano Concert at a Historic Villa
Here's one of the perfect things to do in Florence in September for classical music buffs.
Tuesday afternoon, September 13th 2016 at 5,30 pm a piano recital will be held with a performance by Lavinia Bertulli.
The event is called 'Sorsi di Musica', literally 'sips of music' and is organized in collaboration with the Cherubini conservatory, one of Italy's most prestigious music academies.
The program includes: Robert Schumann, Allegro op.8, Ludvig van Beethoven, Sonata op.111 n.32, Franz Liszt, Mephisto Waltz, Sergej Prokofiev, Sonata for pianoforte n. 3 in A minor, Claude Debussy, L'isle joyeuse
Drinks and finger food included after performance.

Info and booking: info@bardinipeyron.it or phone: 055 200 66 206

when: Tuesday September 13th 2016 at 5,30 pm

where: Costa San Giorgio, 2 at Villa Bardini
cost: €8
Birthday of Florence Duomo - September 8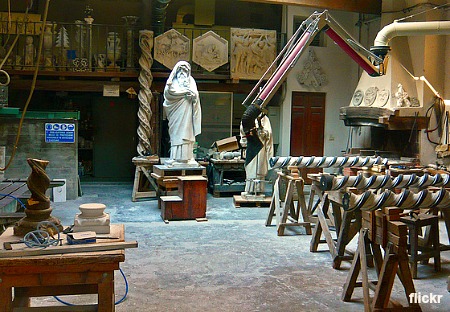 September 8 is the nativity of the Blessed Virgin Mary and Florentines chose this date - way back in 1296 - to begin the building of the city basilica.
Santa Maria del Fiore is the name of the Duomo, the main church of Firenze - 'fiore' being connected to Fiorentia, the flower, and the city's Latin name when first founded.
This date is remembered every year as tribute is paid to 'Saint Mary of the Flower'.
Don't miss out on the exceptional chance to visit the workshop of the Opera del Duomo on this day - one of the unique things to do in Florence in September for sure!
Usually not open to the public, on September 8 visitors are allowed to visit this workshop where the art work of the cathedral, bell tower and baptistery is kept up. 
Also, entrance to the Baptistery is free for residents of Firenze!

where & when:  in via dello Studio 23/A rosso (please note: unfortunately the workshop opening has not yet been confirmed for 2016 and may not be held)
Florence Tours & Cooking Classes
Italian Opera performed in Churches or Villas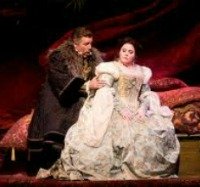 Are you a culture vulture?
Then of all the things to do in Florence in September, this one is for you!
Experience the beauty of Italian opera here in Firenze - home to opera itself.  You might not know that the first opera ever was performed right here in this part of Italy, in Palazzo Pitti.
Nobody has looked back since...some of the biggest names in la lirica can be found here in the hub of the Renaissance (such as Zubin Mehta and Riccardo Muti).
Don't miss out on the chance to have your own operatic experience while you are here in town!
Enjoy top-notch voices and passionate performances of the all-time favorites like Rigoletto, the Marriage of Figaro, la Boheme, la Traviata, and many more, in the one-of-a-kind setting of a historic church or amphitheater of a historic villa!
Full schedule of performances in Florence in September 2016

Truffles Festival in Girone!
If you would like to really be off-the-beaten-path and take part in a truly authentic Florentine event, the 'Sagra del Tartufo' in the city periphery must not be missed!
'Sagra' means 'festival' and 'Sagras' are usually festivals about specialty foods...and this is no exception.  'Tartufo' - truffles - are a very rare gourmet food that can be found only certain short periods of the year.  
This tuber (which is what a truffle is) comes in white or black and has an extremely pungent smell and taste that you either love or hate.  The flavor is very strong, so it is usually used as a topping grated on top of other foods.  
The 'Sagra del Tartufo' is basically is a festival just to eat and buy truffles.  This luxury treat can be enjoyed in many ways, such as on toasted Tuscan bread (crostini) or on freshly made pasta.
You won't find a more genuine local experience that eating truffles at this open-air event in Florence so make the trip to Girone - you won't regret it!
where: at the community center ('circolo ricreativo Arci') in Girone, the outskirts of Florence going south, bus no. 14A to Girone (about 25 minutes by bus or car)
when: September 8 - 25
time: every evening from 7,30 pm
entry: free - the festival is in the square and the local community center
phone: for info call 055 69 14 25
Animal-free Circus at the Cascine Park!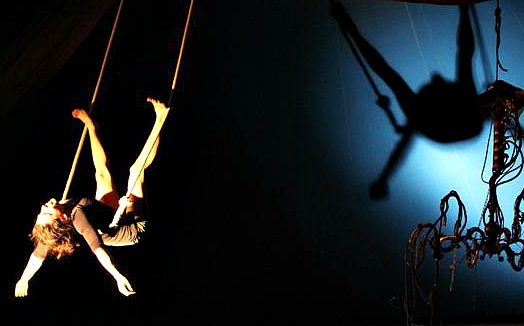 Looking for fun things to do in Florence in September that kids and adults will both enjoy? Here's a great event for the whole family!
The Cirkfantastik is a young traveling circus full of contemporary acrobats, trapeze artists, jugglers, magicians, tight-rope walkers and other spectacular circus acts.
Kudos to Cirkfantastik for being 100% animal-free, no suffering big cats in cages or elephants made to look ridiculous for human enjoyment, just 100% human feats - the most awe-inspiring of all!
At the Cascine park, the circus has many outdoor acts, but the main shows are in the big top, so rain or shine, the show will go on!
Don't miss the opening night tightrope walker crossing Florence's park (Thursday 15 September at 9 pm) - this act is free of charge! 
when: from September 15 - 25 
times: shows start at 4 pm and go on all evening
cost: children €6  adults starting at €10 (prices vary depending on the act)
where: Cascine park, Piazzale del Re on big lawn, bus no. 17 last stop Cascine
Comic Performance: History of Florence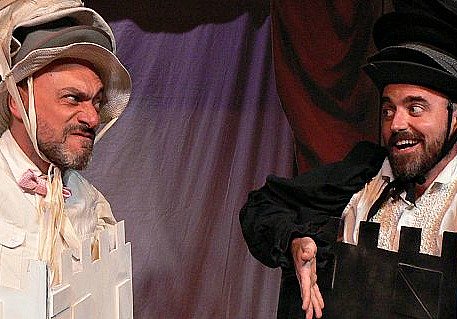 Looking for things to do in Florence with kids?  Looking for things to do in English? Then this is the event for you.....
The Auditorium of the Santo Stefano al Ponte church is offering live performances in English (also with singing and video footage) of the 'History of Florence'.
The show recounts the city's past in a comic and abridged version (60 minutes) of the history of Florence.  Performances take place in a medieval church dating from 1100, a unique and suggestive environment for this very special show!
From the Romans, to the Medieval period, to Dante, leading up to the city's renaissance with Lorenzo the Magnifico, Leonardo and Michelangelo, the scientific achievements of Galileo, and the 1966 flood....learn while enjoying yourself and laughing with the family!
September dates: 2-9-16-23-30
October dates: 7-14-21-28
time: 8,30 pm
address: piazza Santo Stefano, 1 (near the Ponte Vecchio)
tickets: buy at the venue before the show, start at €20 young children free
Wish Fest!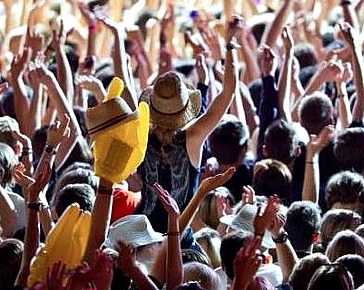 Are you young or young-at-heart?  Want to take part in a bit of craziness, rowdiness, loud-musicness? Then Wish Fest is for you!
An outdoor music festival at Florence's Cascine park, Wish Fest offers 12 hours of non-stop electronic dance music with up to 50 different artists at the console.
Set up in 2007, Wish Fests have been going on for 10 years, but this is the festival's first stop in Italy.
The city's famed art academy (Accademia delle Belle Arti) has designed the sets and helped with the choreography so something really special can be expected....
On stage you'll get to see international stars like Dimitri Vegan & Like Mike, Steve Aoki and Zedd (Grammy award winners in 2014).
when: Saturday 10 September
time: doors open at 11, music 12 am - 12 pm
where: the Visarno Arena at the Cascine park, in via delle Cascine (bus no. 17 to last stop at Cascine or Tramline T1 to park)
ticket info or buy tickets at the door
Rock & Roller Enrico Ruggeri - FREE concert!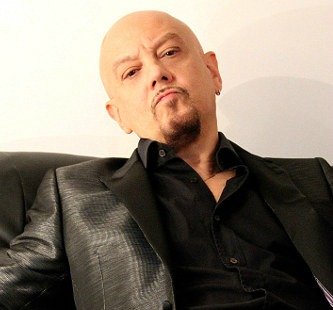 Looking for things to do in Florence in September that are off the beaten path?  
Want to be surrounded by locals at an authentic Florentine event?
Look no further because Enrico Ruggeri is coming to town!  Check out the Milan-born rocker live in Sesto Fiorentino (town on the outskirts of the city).
Ruggeri is a star all over Italy with his iconic style: no small feat, he has won the Italian music festival 'San Remo' twice and has been performing to full houses since 1972 and is still going strong.
During the concert Enrico will pay tribue to David Bowie by singing 4 cover songs which will surely bring the house down!
where: piazza Vittorio Veneto in Sesto Fiorentino (bus no. 2 or 28 from station)
when: Tuesday 1 September at 9 pm
entry: open air concert held in the square, free admission
Bread Festival!
If you love Italian bread (and who doesn't?), the bread festival is for you!
Welcome to the 33rd edition of the 'fierucola del pane', an open air market dedicated to bread in all its glory.
Tuscan bread is famous in all Italy, with its lack of salt making it especially suited to use in so many traditional local recipes, but at this market you will find a vast variety of breads to choose from.
With a special focus on organic and artigianally produced breads, you'll be able to taste them all with a touch of olive oil or even enjoy a freshly made bruschetta!
Stalls will be selling also many types of local foods and crafts, so join in!
where: piazza Santissima Annunziata
when: September 3 & 4
time: from 9 am to sunset
cost: this is a free event
French Belle Epoque Market!
The Belle Epoque in France was at the end of the 1800s, with the magical atmosphere of the Moulin Rouge and can-can girls dancing in their plush red costumes.
The Belle Epoque market in Florence takes us back to that nostalgic time bringing to the city the styles, music, flair and cuisine of the Moulin Rouge.
Champagne, croissants, chocolate bon-bons and more will be served in the French style boutique stands inspired by 19th century architecture.  
Not only food, but don't miss out on the chance to purchase French soaps, linens, and perfume of course, and more!
when: from 17 September - 2 October
where: in piazza Santa Maria Novella (near station)
times: from 9 am to 11 pm every day
cost: this is a free event
Festa Democratica (open air festival)
In August and September the Cascine park is host to the Festa Democratica.
This is one of the things to do in Florence in August and September if you really really want to immerse yourself in the local lifestyle and atmosphere.
Literally translated, this is the Democratic Party.  
Basically, it is an outdoor summer gathering so that the political party can promote itself a bit while everyone has a grand ol' time.
So what happens there?
First of all, you can eat well and cheaply!  Go to the cashier, say what you want to order, pay, and then take a seat at any table.  
Your food gets brought over to you by one of the volunteers (everyone here works for the party, for free!)
Then, there are rides for the kids (this place is great for children), live music or dj session, some political talks or book promotions (in Italian of course), stalls and stands selling all sorts of items, and also pubs & bars.
I absolutely LOVE going to this end of summer outdoor social event, and believe me, the crowds there just want to chill out, politics play really a miniscule part.
Go over to the Festa Democratica for some authentic Florentine fun - one of the not to be missed things to do in Florence in September!
where: Piazza Vittorio Veneto (at the start of the Cascine park)
when: August 20 - September 11, stalls and eateries open at 7 pm
God Save the Wine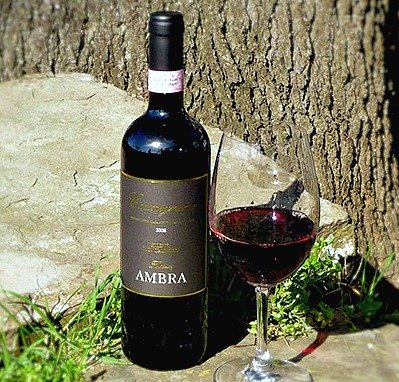 One of the best things to do in Florence in September for wine lovers is to book your place at God Save the Wine.  And this September GSTW is being held at one of the city's elegant lungarno hotels with glorious views of Firenze!
But what is GSTW?  It's the name of the wine tasting evenings held in different locations throughout the city all year.

How does it work? You book your place (these nights sell out early so reserving is a must), when you arrive you pay for your ticket and you receive a wine tasting glass in a small pouch that you can hang around your neck for easy carrying.
This is your glass, which you use all evening to try the many different vintages offered at all the winery stands.  Evening also includes a gourmet buffet with foods that compliment the wines of the evening.  You sip, dine, mingle, sip, dine, mingle....you get the idea.
when: Thursday September 22 at 7,30 pm
cost: €25 per person (covers all wines and food)
where: Hotel Lungarno in borgo San Jacopo no. 14,    tel. 055 27261
book: info@firenzespettacolo.it
Perfume Fair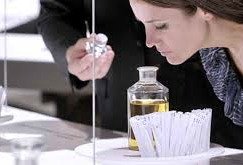 If you love perfumes, fragrances, cologne or just anything to do with essences, the fair 'Fragranze' is for you!
Part of the Pitti Immagine fashion shows, 'Fragranze' is a yearly event in Florence dedicated to scents for men and women.
Located in a turn-of-the-century railway station from the 1800's revamped for modern day events, the fair presents the latest in artistic perfumery.
when: Saturday September 10 
time: 10 am - 6 pm
where: old Leopolda Station at Porta al Prato
cost: 15€ children under 10 free
official site of the perfume fair Fragranze
Medieval Fair
On the outskirts of Florence is a former hamlet (borgo) called 'Brozzi' where each September the neighborhood's past is recalled at this Medieval Fair.
Known as a bit of a 'dodgy' area, in reality this part of Florence is simply home to many immigrants which gives it a very mixed ethnic flavor.
The Medieval festivities kick off at 3:30 pm and conclude at 10 pm with a fire-eating display to finish off the evening.
During the fair see a Medieval market, traditional tradesmen and women carrying out their crafts, a performance of the famous Florentine flag throwers (4:30 pm), and medieval music and cooking throughout the day.
when: Saturday September 10, from 3:30 - 11 pm
where: neighborhood of Brozzi, an antique hamlet in the periphery
get there: bus no. 35 from SMN station to Pistoiese 17 stop, or car to via Pistoiese (look for 'Brozzi' signs)
Classical Music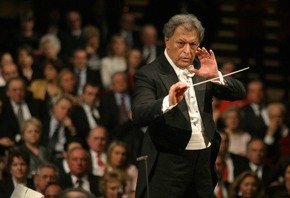 The 'Maggio Musicale Fiorentino' is one of the foremost festivals for classical music and opera in Europe.
And now it is even more special, as Florence has recently built its Teatro dell'Opera, a brand new ultra-modern opera house and music venue to house the Maggio events.
One of the first appointments after the summer break is a good one, as it features a rarely performed opera, 'Semiramide' by Giochino Rossini.
The September calendar also includes the Maggio Musicale orchestra performing Mahler's third symphony conducted by the great Zubin Mehta and other pieces.

get all the info at Maggio Musicale site
One of the priceless things to do in Florence in September!
Contemporary Music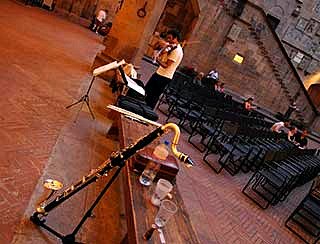 Modern meets Medieval in one of the more artsy things to do in Florence in September.
The name of the festival is 'Firenze Suona Contemporanea', which translates as 'Florence plays contemporary'.
'Modern' is the contemporary musicians coming to town to perform live.
'Medieval' is the location, in many of the city's historic courtyards and locations such as the Murate (a former medieval prison) or the Tepidarium at one of Florence's oldest botanic gardens.  
On the contemporary side, other performances will be held in Florence's newest museum, Museo Novecento in piazza Santa Maria Novella.
The program covers 15 events with over 28 composers, many still in their 30's.
when: September 14 to 30th
where: via del Proconsolo, 4 (Bargello) and Piazza Santa Maria Novella (Museo 900)
Aperitif Hour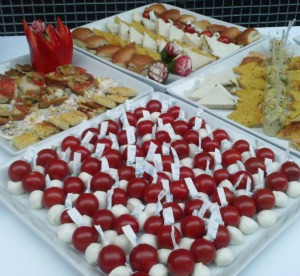 Although there are aperitif hours all year in Florence, in the summer it's a whole different affair...
You just can't beat having a cool cocktail and free buffet while sitting at one of the many outside patio bars or cafés.
That's why joining in on an aperitif hour is one of the most popular things to do in Florence in September, so take advantage of the last days of summer!
As I've said before, the city abounds in great locales with good drinks and abundant food tables - as you stroll around downtown you're sure to come upon one that 'grabs you'.
Tip: For an aperitif with live music and a hip young crowd check out Piazza G. Poggi, an outdoor café and city beach below along the Arno ('Easy Living' beach).
time for aperitif hour: from 7 pm onwards. all over town     cost: about €10 per drink
Read about some more tips for a very special cocktail hour!
Baviera Beer Festival
If you're interested in the world famous Oktoberfest in Munich, the Florence Baviera fest is for you!
The atmosphere is similar but you don't have to travel up to Germany to experience it...let the white and blue striped canopies, wooden picnic tables, huge variety of brews, hot pretzels cooked on the spot, and lots of freshly baked strudel bring the German culture to you.
Some special beers will be presented just for this European Baviera tour: try the Konig Ludwig HELL lager, the Konig Ludwig WEISSBIER, a murkier brew, or the OBERBRAU a double malted dark beer going back to 1605.
Of course, it's not all eating and drinking....there's music too with live cover bands!  And entry is free of charge to boot!
when: from Friday 23 September to Sunday 2 October from 7:30 pm 
where: OBI Hall venue in via Fabrizio De Andrè (along Lungarno Aldo Moro)
more info at official site (in Italian)
Italy's Favorite Sport - Soccer!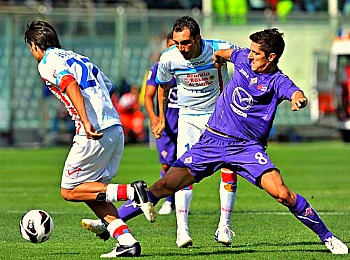 Can't find things to do in Florence besides museums?

What could be more authentically Italian than taking in a live soccer match, and rooting for the local or national team?

September in 2016 offers the following matches:

The Fiorentina team will play Rome in a national league match.
when: Sunday September 18 at 8, 45 pm
The local team, AC Fiorentina will then be playing against Milan on Sunday 25 September at 8,45 pm

tickets: start at about €30, buy at box offices outside stadium (get there early!) or online
where: Artemio Franchi stadium, viale Manfredo Fanti, 4 (bus 17)

There's More!  Continue Discovering Florence....
---
If you like the content of this page, please share!  Click the button below.
back to Homepage from Things to Do in Florence in September