Walking Tour of Florence Italy
Find Out about the History and Landmarks in
Florence While Sightseeing in the Open Air!
A walking tour of Florence Italy is a fantastic way to get to know the city and its history.
Plus, Florence weather is fairly mild all year, so what's better than strolling in the open air down the quaint cobblestone streets while finding out all about the city where the Renaissance began?
A walking tour of Florence gives you a perfect overview of the city.
See the famous Ponte Vecchio bridge which spans the Arno river, Giotto's bell tower, Ghiberti's Doors of Paradise, the Florence Cathedral and its triumphant Dome....the list goes on, and it's a long one!
With a qualified, professional and entertaining guide, you cover all the city's highlights and will feel like you really have started to 'know' Firenze.
Another great thing about Florence sightseeing is that the city is so full of sculptures, plazas, and architectural wonders that you may not ever need to step into a museum to get your fill of beauty!
Find the best walking tour of Florence Italy for you.
Dan Brown's 'Inferno Tour'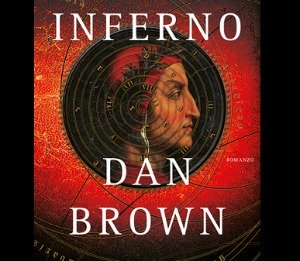 Dan Brown's mystery thriller 'Inferno' has enthralled millions of readers worldwide.
Based on Dante Alighieri's Divine Comedy and set in Florence, now you too can trace the steps of Robert Langdon throught the medieval streets and renaissance monuments of the city!
An 'Inferno Tour' leads you to all the spots that Langdon passed by in Firenze: the Palazzo Vecchio and its secret passage-ways (rarely visited!), the Vasari Corridor, the Florence Baptistery, see Vasari's famed painting with the mysterious words 'cerca trova' hidden in the artwork....and more.
An Inferno Tour also includes tickets to the Cupola by Brunelleschi and Giotto's Bell Tower.
lasts: 3 hours minimum
The Classic Walking Tour of Florence Italy
This tour is a great deal - I can't recommend it enough!
A classic city visit that covers each and every important spot to see in just under 3 hours.
Saunter through the city of Michelangelo and Leonardo, stand right where these two fellows hung about...your guide will tell you little known facts about the events that transpired right there during turbulent Renaissance times.
You'll learn about how the city evolved from a Roman settlement to a prosperous medieval village to then become the most important city in the western world during the Renaissance.
An all-encompassing tour, your guide will also tell you about Florence food specialties and secrets about Tuscan wine and cuisine!
Find out more about this very popular walking tour
The Old Crafts District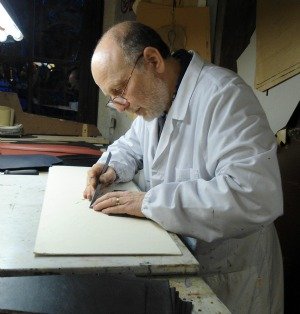 The Oltrarno area (literally translated as 'on the other side of the Arno') is considered by locals to be the 'real' Firenze.  
This side of the city is less visited by vacationers and still has an authentic 'old-world' feel.
Known for its workshops where wood carvers, sculptors, painters, ceramic artists, leather craftsmen and other artisans carry out their centuries old activities, this is the bohemian neighborhood.
See these expert craftspeople at work first hand and see what's involved in creating authentic made-in-Italy goods, while exploring this quaint historic part of Florence.
Once you get to know the Oltrarno area, I bet you'll be back for more exploring on your own!
find out more about this walking tour of Oltrarno
Photography Walking Tour of Florence Italy
Take awesome photos of Firenze!
This tour is for camera buffs or just folks who want to make sure they get those great shots of Florence to have a perfect souvenir from their holiday.
Your qualified and professional guide will take you to the best vantage points, and advise about how to capture Florence's most spectacular monuments from just the right angle and with perfect lighting.  
Get shots of Florence churches, the famous bridges with the Arno river flowing beneath, the very beautiful replica of the Statue of David in Piazza Signoria and lots of other great ideas from your expert guide.
Then go home and show your postcard perfect shots to all your friends!
But not just picture taking, this walking tour of Florence Italy also fills you in on the history and secrets that lie behind the centuries old landmarks you'll be photographing.
find out more about the photography walking tour
Climb Up Brunelleschi's Dome
Warning: this walking tour of Florence Italy is NOT for sissies...
The climb up is quite narrow and steep - anyone suffering from either claustrophobia or vertigo from heights should probably not take this tour.
The majestic dome designed and built by Brunelleschi is THE iconic symbol of Florence, an architectural tour de force yet to be rivalled still today.
But what's on the inside?
Climb right up and inside this cupola til you reach the tippy top of the Duomo where you step out onto the terrace to view the red roof tops of the city from above.
The climb goes BETWEEN the outer dome and its inner shell so you're literally walking inside the curves of this great landmark.
Usually a trip to the top means waiting hours in line (there is no way for an individual person to reserve a time for a Cupola climb), but with this tour you skip the line entirely.
Also included is a visit to the museum, 'the Works of the Duomo', the Florence cathedral workshop.  
Your guide will accompany you through the displays telling you all about how the incredible feat of the construction of the Basilica and Cupola was carried out.
But that's not all, this workshop is the very spot where Michelangelo labored on his David statue for three years.  See where this masterpiece was created and find out all about this period in Renaissance sculpture. 
This Florence museum is also where the original Ghiberti bronze 'Doors of Paradise' are kept (it was Michelangelo who gave them the name 'the Doors of Paradise', as the maestro was so stunned by their beauty).
These masterpieces just recently returned on display in 2012 after a 25 year restoration project so the lines can be long to get in, but with your tour you walk right in!
Read more about the walking tour of Florence Italy climb up Dome and museum
Renaissance Walking Tour with Accademia
Combine a walking tour of Florence Italy also seeing Michelangelo's David (a MUST!)
The line to see David can be literally hours long, but here you skip the line and go straight in.
So you get a professional guide for both your walking tour where you learn all about the city, and also for your visit to see this magnificent and singular example of high renaissance sculpture.
This tour is perfect if you're just doing a weekend in Florence: you get an overview of the city and see the most important piece of art work (in a city so full of masterpieces, this is a saying a lot!)
On the walk, you cover all the highlights while hearing about Renaissance Florence and how local residents such as Dante, Macchiavelli, Michelangelo, and Leonardo lived.
You'll learn the history of the Florence cathedral, the Ponte Vecchio, the Florence baptistery, Santa Croce (where Galileo, Michelangelo and Machiavelli are buried), and Piazza Signoria where the original Statue of David first stood, and its Loggia dei Lanzi, a true open air gallery.
find out the details about the Renaissance and Accademia tour
---
You might also enjoy reading:
If you like the content of this page, please share!  Click the button below.
FlorenceWebGuide Homepage from Walking Tours