Things To Do in Florence in January 2017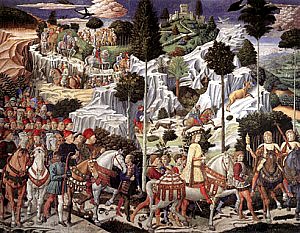 Looking for things to do in Florence in January 2017?  The beginning of the month still has that holidays feel and there's plenty going on as the month progresses....
The first week of the month leads up to the Feast of the Epiphany on January 6.  Read about what's going on in town for this last day of the holiday season.
Florence is a cultural city and the winter months provide tons of live music such as classical concerts and operatic performances, find out what's on!
The city's world renown museums and quiet and peaceful in January and lines are actually short for a change, find out which museums suit you.
Lastly, find out what soccer matches are awaiting you, support the local team and feel like a true Florentine!
Find out the best things to do in Florence in January 2017 below...
First, the Tried and True Favorites!
At any time of the year, the best way to make the most of your Florence visit is to take part in the popular faves like museum visits, walking tours, shopping, and, well, eating!
Check out the most popular ways of experiencing Firenze...
Moscow Ballet in Sleeping Beauty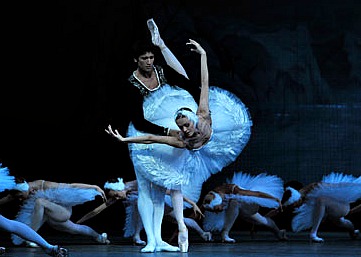 One of the festive things to do in Florence in January is to take in a classic ballet performance of Sleeping Beauty, an all-time favorite.
Start off 2016 enjoying the graceful beauty of the Moscow ballet troupe bringing to life Tchaikovsky's story of Sleeping Beauty and the fight between good and evil that the tale represents.
At the ballet's premier in 1890 Sleeping Beauty actually garnered more praise than Tchaikovsky's earlier work - Swan Lake - and is still, while less well-known, one of the most loved and performed ballets across the world.
The performance is in 3 acts and last about 2 hours.
when: Tuesday January 20 at 8,45 pm
where: Teatro Verdi in via Ghibellina 99r (near piazza Santa Croce)
see site for tickets, purchase directly at theater or at one of Florence box offices
Feast of the Epiphany - January 6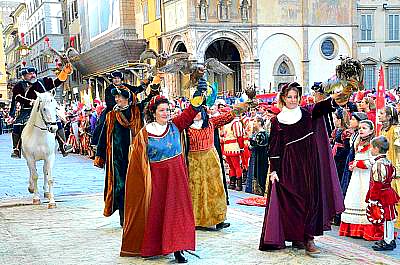 The Feast of the Epiphany - January 6 - is a big day in town, also because it is the last official day of the holiday season.
One of the very popular things to do in Florence in January is to see the Procession of the Wise Men, a group of locals who re-enact the journey to Bethlehem.
The event sets off from Piazza Pitti at 2 pm, crosses the Ponte Vecchio, and heads over to the Duomo where the nativity scene has been set up.  
Not just the Wise Men, the entire Florentine Republic procession takes part all in period costumes: flag throwers, maidens, and a marching band.
This is a tradition that goes back to the 1400's and which even the Medici family used to take part in as actors in the procession, as depicted in the Gozzoli mural at the top of this page.
Time: Piazza Pitti 2 pm, Piazza Signoria 3 pm, Cathedral 3:30 pm
Vintage Car Procession - January 6
Another local tradition is the vintage car show on the Feast of the Epiphany day, January 6.
If you're looking for things to do in Florence in January that are a bit off the beaten path (and not so widely known!) this is a great option.
Vintage cars and motorcycles (see pic) dating from the 1940's onwards drive through the city on a mission to bring gifts and treats to the traffic warden who is waiting for them in Piazza delle Repubblica.
It may seem strange for us today, but in the past the traffic police were not those annoying people who gave out fines, but were considered very important in maintaining order and safety for motorists.  
The procession starts off at the Cascine park at around 10 am, winds throughout the city streets downtown, and ends up in Piazza Repubblica at about 11 am.  
Just be there along the main streets and squares downtown and you'll see the cars passing by, it's a lot of fun and also free!
Epiphany Day Steam Locomotive Ride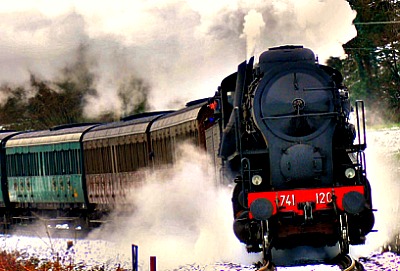 This is one of the most exciting things to do in Florence in January with kids!  
Children and teenagers will love to ride in an old steam locomotive on the morning of Epiphany Day, January 6.
This historic train leaves from Santa Maria Novella station - made up of antique train cars led by an old-fashioned steam engine -  and chugs along taking passengers through the panoramic countryside around the city into the Mugello area and its woodsy villages out of town.
On Epiphany Day gifts are brought to the children as the ride is taken along with the local Befana  (a sort of good witch in Italy who brings treats to kids).
When: leaves SMN train station at 9 am on January 6 (returns to Florence at 2 pm having made several stops along the way in small hillside towns near Florence)
Booking is a MUST: email address labefanadisanpiero@gmail.com
cost: €20 per person (discounts available for families)  phone: 055 84 87 241
Cure Cover Band & 80s Tribute Night!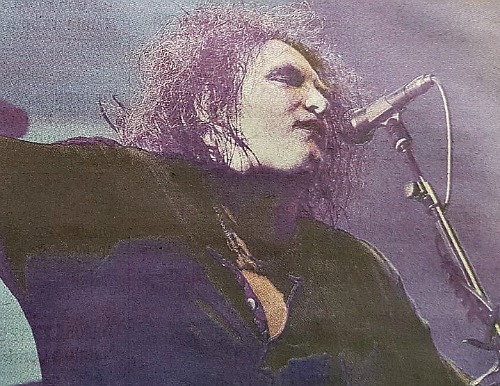 Stressed out or tired?  Find the CURE!!
A 'dark' night of fun for those looking for something in Florence besides museums and very off-the-beaten-path...an 80s music tribute live at one of the city's most popular off-beat locales, 'Flog'!
The evening is aptly named 'The Cure - Boys Don't Cry Party' and offers not one but TWO fantastic concerts.  Headliners are 'Easy Cure', the official Italian cover band of the great new wave group with 20 years of experience (I've seen them, and they are top notch!).
The opening band is another eclectic cover group, 'Madame Sadowsky', who play a mix of the best-loved English 80s hits by bands such as Simple Minds, Depeche Mode, Bauhaus and Joy Division just to name a few.
After concerts the night goes on with a dj set!  
If you're nostalgic for your 'old faves' and a night of clubbing don't miss out!
when: Saturday 7 January at 9,30 pm
where: Auditorium Flog in via Mercati 24b (about 10 minutes from downtown by taxi)
get there: more info and map tickets can be bought at the door (about €15)

Bach Concert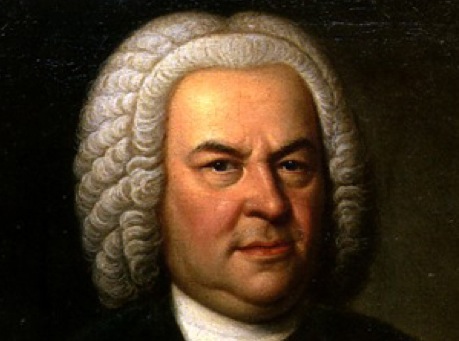 Another very exciting and free event in Florence in January is a concert in San Lorenzo church, the official basilica of the Medici family.
The program includes the Mass in B minor, one of Bach's last compositions dating back to 1749, one year before he died.
The religious service will be carried out by Cardinal Giuseppe Betori, the archbishop of Florence.
The orchestra and chorus will be the famed Maggio Musicale Fiorentino with Mario Ruffini conducting.
when: to be announced
Hottest Ticket! Take an 'Inferno Tour'!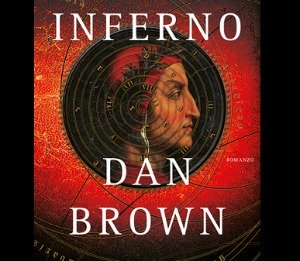 One of the hottest things to do in Florence in January is the ever popular 'Inferno' Tour.
Fans of Dan Brown's thriller will certainly want to go the same route as Robert Langdon did, while an expert fills you in on the significance of each stop along the way.
Based on Dante's Divine Comedy, the book takes place right here in Firenze and sees such historical monuments as the Boboli Gardens, the Vasari Corridor, Palazzo Vecchio, and the Baptistery as a backdrop to the drama.
Don't miss out on the chance to check out Vasari's famed painting with the infamous words 'cerca trova' (seek and you shall find) hidden in the (huge) canvas (will you be able to spot them?).
The tour lasts half-a-day, is a great adventure, and also gets you into Brunelleschi's Dome, Giotto's Bell Tower and other not-to-be-missed sights - all included!
Nativity Scenes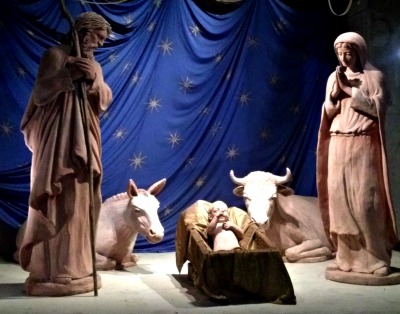 In January there as still some days left to see the nativity scenes at the historic churches downtown.  
'Presepe' - as manger scenes are called in Italian - should be up and visible through the week of January 6 and some days after.
Churches take great pride in their presepe and locals enjoy strolling around town going from basilica to basilica to admire each church's originality.
The Florence cathedral has one of the largest and most suggestive presepe (see foto), but it's interesting to see several other nativity scenes as well since each church tries to do something different.
Two popular presepe are at the church of Santa Felicita in Piazza Santa Felicita and the church of Santa Maria dei Ricci in via del Corso.  
For a special nativity scene that is a bit off the beaten path see the presepe at the Centro Don Orione in via Capo di Mondo, 34.  Open Sat & Sun 10-12 and 3-6, weekdays only 3-6 pm. (this is near the Campo di Marte train station, simply get a train ticket from the main SMN station in Florence to this secondary station - a few minutes ride) 
Opera & Classical Music in Historical Churches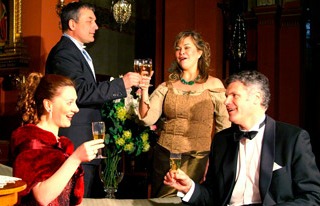 Among the really popular things to do in Florence in January is to take in an Opera Night in a historic church downtown.
Whether at the cathedral Auditorium or an ancient basilica, the setting is cozy and intimate - you can really enjoy the performances from such a bird's eye view!
Most operas are certainly Italian such as by Puccini or Verdi and Rossini with popular faves like: La Boheme, La Traviata, or the Barber of Seville.  
Also on the program you might find other favorites by Mozart and Bizet, with Carmen or the Marriage of Figaro....
And that's not all - there are also plenty of classical music concerts in the Medieval church of Santo Stefano!
See What's On the Events Calendar in Florence in January 2017!
Winter Park!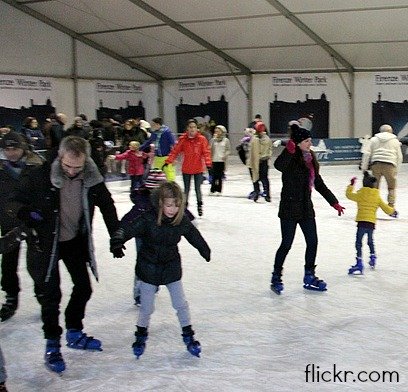 Looking for things to do in Florence in January with children?  Check out the Winter Park!
Along the Arno river an ice-skating rink and ski slope are set up for the whole of the winter season, a great choice for people looking for something to do besides museums and a little bit 'off the beaten path'.
No worries about not having the right equipment - you can rent all the gear you need  (e.g. skates €4) and just concentrate on having fun!
opening times: (the following is a general schedule, for specific times for each event see the official site page) Mon-Thur 3-10, Fri 3-Midnight, Sat & Sun 10 am - 10 pm 
where: OBI Hall, Lungarno Aldo Moro
when: open every day through til 26 February
cost: entry between €6-10
Artistic Skating Awards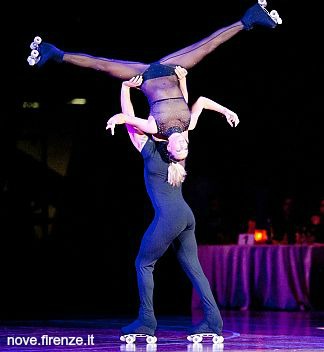 Florence is home to the Worldwide Artistic Skating Awards, a global competition in choreographed roller skating performances.
If you are looking for things to do in Florence in January 2017 other than museums, and a little bit out of the ordinary, this might be just for you!
There are two shows: Saturday at 9 pm where the top skaters in the world put on their best shows for the jury, and Sunday at 4 pm, a skating-musical show called 'LatinoAmericana' with live singing of hits from popular musicals, aerial dancing and acrobatics as well.
A great event for families and kids!
when: Saturday Jan 21 at 9 pm and Sunday 22 Jan at 4 pm
Tickets can be bought at the venue before the show (from €20) or online
where: Nelson Mandela Forum in viale Paoli, tel: 055 67 88 41
Take Me Out to the Ball Game?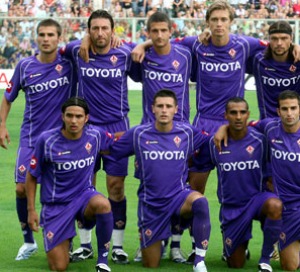 But not baseball....soccer!
Want things to do in Florence besides museums?
Nothing is more authentically Italian than watching a live soccer match, and rooting for the local team!
January in 2017 offers the following matches:
Fiorentina vs Juventus, an Italian league match, on Sunday, 15 January at 8,45 pm
Fiorentina vs Genoa, an Italian league match, on Saturday, 28 January at 3,00 pm
where: Artemio Franchi stadium, viale Manfredo Fanti, 4 (bus 17)
tickets: can be purchased at the box offices outside the stadium (from about €25)
or see online box office for tickets
Find out more about Florence...
If you like the content of this page, please share!  Click the button below.
back to Homepage from Things To Do in Florence in January