Florence Holiday Accommodation Tips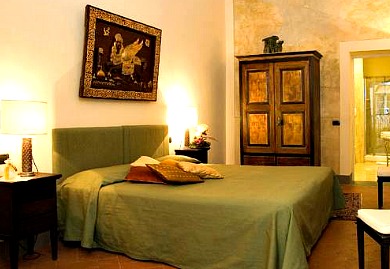 Here are some Florence holiday accommodation tips and info to ensure that you don't come across any unpleasant surprises when you come to visit Firenze.
Read below to find out about tourism tax (a charge visitors have to pay to the city), avoiding traffic fines if you're coming by car, when the high and low seasons are for hotels, and how to save yourself from Florence's most unpopular residents, mosquitoes! 
Tourism Tax - Florence holiday accommodation tips
The first Florence holiday accommodation tip and info that you should know is that the city has something called the 'tassa di soggiorno', literally a sojourn tax.
This is a small fee tourists pay to the concierge at their accommodation, but the money goes to the town council, not the hotel, and serves for the upkeep of the city.
Who pays tourism tax?
Each person from 12 years of age and up pays the tax for each day they lodge in the city of Florence.  You will only be taxed for a maximum of 7 days.  If you stay longer, from the 8th day onwards you no longer have to pay.
How much?
The amount you pay depends on the type of accommodation you're staying in.  Basically, the more expensive the lodging, the higher the tax.   
For hotels it depends on the star rating, one star = €1.50 per day, 2 stars = €2.50, etc. Campsites, hostels, and affittacamere (apartments that rent out rooms) are charged €2 or €3 per day depending on the classification.  All amounts are per person per day.
So, for example, a family of four (if kids are over 12) who stay in a 4 star hotel for 3 nights would spend 18 euros per day for 3 days, a total of €54.
Tourism tax is common in all popular Italian cities with a large flux of tourists.
The ZTL, Limited Traffic Zone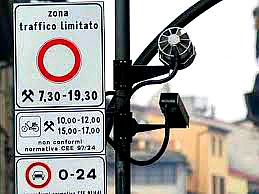 The second important Florence holiday accommodation tip is about the ZTL, 'zona traffico limitato' - limited traffic zone.
if you're staying downtown (in the centro storico) and are coming by car, most all of the historical center is a restricted driving area.  
This means you need authorization to drive into the downtown area and there are plenty of cameras to monitor who's coming and going.  Fines are steep and can arrive in the mail even months after your visit!
It's simple to arrange authorization by contacting your hotel if you plan to arrive by car - they will liaise with the police to get you the permit.  Your permit however won't allow you to drive downtown as much as you like, but only to arrive and leave the hotel.
Another important thing to know: If you do drive in without realizing you passed a no-drive zone, tell your concierge asap.  They can contact the police and stop the fine from being issued (within 24 hours).
So basically, by staying at accommodation in the historical center, you have the right to drive a car in that off-limits area, but you need to get the permit to do so.
So contact the hotel staff about authorization if you're planning to use a car downtown.
High and Low Season
Now let's look at some Florence accommodation tips about high and low season in Florence.
Most people assume that autumn and winter are low season and spring and summer are high season, and, in general, that's right.
But, for example, not all summer is considered high season.  May and June are very busy, but July and August are slower.  Hotels actually consider these months 'low season' since many people avoid Florence due to the heat (see the Florence weather page).  
In Italy, July and August are beach months, so city destinations - like Florence - have lower prices. 
Winter and fall are slower, but some weeks are peak season for Florence accommodation (Easter and Christmas time).  Also the week of April 25th and the week of May 1st are high season - these are national holidays and Italians love visiting Florence.
Another time of year when you might have major problems finding accommodation is when the Pitti fashion trade fair comes to town.  The city gets basically sold-out.
Pitti come to town in mid January and mid June so if you're planning to come during these weeks, you absolutely must book far ahead of time.
Mosquitoes!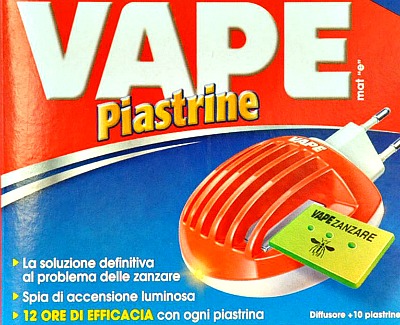 This is one of the most important Florence accommodation tips: how to save yourself from mosquitoes.
In a valley with a river running through the city, Firenze is a favorite place to hang out for mosquitoes.  And they come here basically from April to October!
Having an unwanted guest buzzing around your ears at night is no fun and can really ruin your night's sleep no matter how wonderful your hotel is.
Vape to the rescue!  
Pronounced 'VAH - pay', this little mosquito repellent plug-in will be your savior.
You just put a square mat onto the little metal plate and plug it in, the smell wards off the zanzare  (keep a window open a bit though to keep the room aired).
Vape also comes in spray and roll-on to keep in your bag for open-air meals, especially in the evening.
Any supermarket or grocery or convenience store will have plenty of Vape, and your hotel probably keeps it in stock for its guests so check with the reception.
Read some more about Florence...
If you like the content of this page, please share!  Click the button below.