Things To Do in Florence in May 2018

The Best Florence Events Calendar for What's On!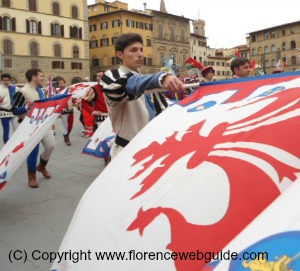 There are so many things to do in Florence in May, this guide will help you choose the best ones for you.
The rainy season should be over by now and the Italian sunshine is waiting to be taken advantage of.
The colors of May are echoed in flag throwing ceremonies, flower homages, and even an open air festival market (what better way to welcome summer?).
Check out the Florence Events Calendar for May 2018 to find out everything going on in town including traditional festivities that will really let you experience Firenze like a Florentine.
May Day - a National Holiday in Italy
The first of the month is May Day, a national holiday in Italy.  This is Europe's 'Labor Day' in honor of the workers of the world so most people get the day off.
Public services are reduced (eg buses, trains) and most all museums will be closed.
You need to know about May Day for another reason too: the weekend just after the holiday is often used as a three day weekend by Italians who love to take weekend trips to nearby cities.
For sure, there are going to be a lot of visitors in town so book early!
But rest assured, there will still be plenty of things to do in Florence in May despite the national holiday.
Historic Flag Throwing Contest
A MUST out of the things to do in Florence in May!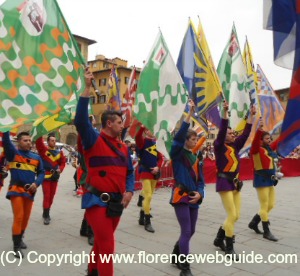 See a myriad of colors as the flags flutter in the wind as expert flag throwers participate in the Marzocco Trophy (Trofeo Marzocco).  
The Marzocco is Florence's famed lion, one of the city's most important symbols.
Master flag handlers from various Italian cities come to Florence to compete in Il Trofeo Marzocco.  
Witness choreographic exercises of exceptionally scenographic effect as experienced flag throwers vie for first place.
Live music accompanies the performances so this is really one of the best things to do in Florence in May for free!
where: Piazza delle Signoria
when: May 1 at 3.30 pm  entry: free
Great fun for kids and families!
May Day Market at the Cascine Park!
Looking for things to do in Florence in May that are outside?  Want to spend some time amongst the locals and feel like a real Florentine?  Then the Cascine in Fiera open air market is for you!
The Cascine is the city's most loved (and largest) park, and several times a year outdoor markets of all sorts are organized there.  May 1st is one of these days.
The market boasts a long line of stalls selling everything from designer clothes (at stock prices!), every type of footwear, a host of traditional foods and cooked dishes, flowers, household items, craft works, and the list goes on.....
Expect crowds of local residents who'll be at the park to spend this holiday (it's Labor Day in Italy) enjoying the day off, something fun and off-the-beaten-path for tourists!
where: on Viale Lincoln at the Cascine park (the road along the Arno river)
when: Tuesday May 1st from 8 am to 8 pm
get there: on foot (lovely walk along arno river, about 30 mins. from downtown, or bus no. 17C (to Cascine), or tram (Cascine stop)
Urban Food Festival!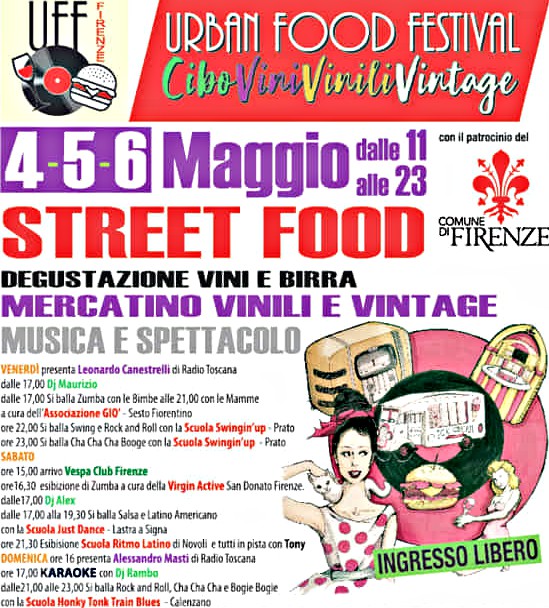 There's a new residential complex and park in Florence called San Donato, in the Novoli area.  Shops, restaurants, modern apartment buildings and a large park for fun and sports make up the complex.
For a few days in May an Urban Market complete with plenty of Street Food Trucks will be coming to San Donato.  This is a great way to hang out where a lot of local residents will be and spend some time in Florence outdoors (no museums or art galleries here!).
Stands will be selling the usual clothes and such, but there'll also be vintage lps, collectors items, comic books, second-hand garments, and plenty of tasty local foods to try out.
What's more, you'll also be able to check out some local Italian bands who'll be playing and singing live!
where: at the San Donato park in the Novoli area
when: Friday - Sunday, May 4, 5, 6 from 11 am to 11 pm
get there: bus no. 22 to San Donato commercial center (direction Novoli area)
Cocktail Hour and Cuban Music at 4 Seasons Hotel!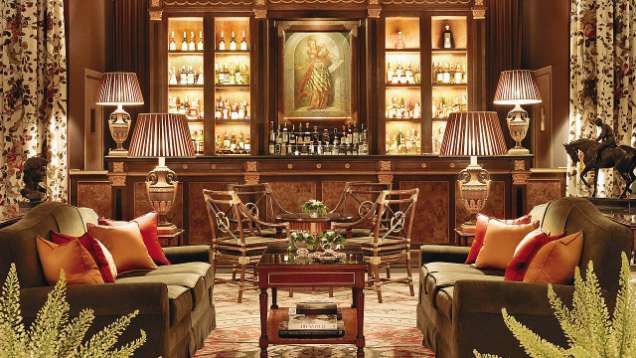 Do you love elegance, class and sophistication?  Do you enjoy being surrounded by luxury and glamour? Then this is an idea for you...
The Four Seasons Hotel in Florence, located a short walk from the main downtown area, has organized a special cocktail hour event: drinks and live Cuban music at their Atrium bar.
What's involved?  For €48 you get one glass of fine champagne and a cocktail of your choice as well, plus a variety of finger foods and snacks to munch on while you sip your drinks and enjoy the live music by Yorka Rios, Daniel Chazarreta and Marco Marsicano.
And if you think that a hotel is just going to be full of foreigners, think again.  The Four Seasons is a much loved location here in town and is frequented by lots of Florentines (myself included!) both for drinks as well as meals for a special occasion.
Don't miss out on the chance to chill out to the Cuban beat at this exclusive Florentine locale!
when: Thursday May 10 from 7,30 pm to 11,30 pm
where: Four Seasons hotel in via Borgo Pinti 99
phone: 055 26 26 450
cost: €48 per person which includes 2 drinks for each + finger food
Florence Ice Skating Gala
Looking for something original to do in the evening in Florence? Spend the night admiring Olympic champion figure skaters Evgeni Plushenko and Caroline Kostner at the Florence Ice Gala!
Plushenko is a four time medalist - 2 gold and 2 silver - from Russia, and Caroline Kostner is Italy's own pride and joy having won a bronze medal in 2014 in the Sochi winter games.
These 2 skating champs are the headlining stars at an evening of exhibition performances, along with a bevy of other Olympic competitors, who will all be skating to the music, ice dancing, jumping, gliding and entertaining the crowds with their athletic mastery.

when: Saturday May 12 at 9 pm and Sunday May 13 at 4 pm

where: Nelson Mandela Forum (campo di marte area), piazza Enrico Berlinguer
tickets: at Florence box office or TicketOne site

Pink Floyd Tribute Band!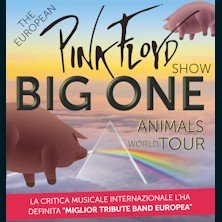 If you love Pink Floyd and are still nostalgic about the fact that you no longer get to see them performing live, then this tribute band is the next best thing!
Although it won't be Roger Waters and David Gilmour playing their iconic brand of progressive psychedelic rock, you'll still get to hear the Brit band's most popular hits, and if you close your eyes you might just be fooled!  (OK, maybe after a drink or two, but still.....)
This Pink Floyd tribute show has been voted the best in Europe, so don't miss out on your chance to hear some of rock's most famous tracks from lps like Dark Side of the Moon, the Wall, the Final Cut, and other greats!
when: Friday May 11 at 9 pm

where: at OBI Hall, a small venue along the Arno river
address: lungarno Aldo Moro, 3
cost: tickets start at €25 - buy online or at venue
La Festa della Mamma - Mother's Day!
In Italy Mother's Day is celebrated on the second Sunday of May.
In 2018 La Festa della Mamma falls on May 15th.  
Expect to see plenty of flower stands around the piazze in town selling all sorts of floral arrangements to buy for mamma, especially azaleas which are very popular flowers to give to mom on this holiday in Italy.
The weather in May is perfect for outdoor dining, so take mom to celebrate for a lovely meal at one of the many open-air eateries around Firenze.  One of the fun things to do in Florence in May with the family!
Artisans exhibit their know-how at 'Artigianato e Palazzo'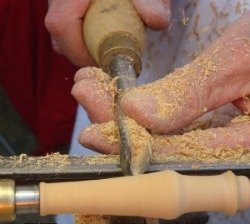 Looking for things to do in Florence in May besides museums?
Master artisans from Florence, Italy and Europe exhibit their craft at this fair paying homage to all that is 'hand-made'.
Over 80 craftsmen and women display their goods along with showing the public via live demonstrations just how they go about creating these precious hand-manufactured items.
See Jewelers, wood carvers, sculptors, paper makers, ceramic artists, tailors, perfume makers just to name a few, all in the elegant yet cozy and peaceful setting of the garden of a palace from the 1500's.
Artigianato e Palazzo is located in one of the city's splended private Italian gardens which opens few times a year for special occasions such as this which makes it one of the top things to do in Florence in May for crafts lovers.
Exhibit info:
when: Thursday - Sunday, May 17 - 20   2018 
where: via della Scala 115 (at the Giardino Corsini near Porta al Prato)
hours: 10 am - 8:30 pm (Friday & Saturday open til 10:30 pm)
cost for entry: €8, over 65 years €6, from 7 pm onwards every day free entry
Flower Homage to Savonarola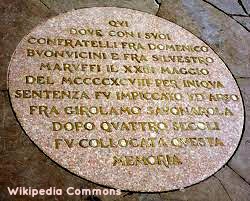 Every May in Florence flowers are donated in memory of the Domenican friar, Fra' Girolamo Savonarola.
Savonarola was hanged and burnt at the stake in 1498, along with 2 other friars accused of being heretics and speaking against the corrupt pope.
The Fiorita Commemoration takes place at the circular plaque embedded in the stones in Piazza Signoria, at the very spot in the square where this historic event took place.
Just as the townspeople had done the morning after the death of the preacher, today the citizens of Florence leave flowers for Savonarola who commanded the Florence republic from 1494 to 1498.
The cerimony is followed by a procession in period costumes leading to the Ponte Vecchio, the bridge that Savonarola's ashes were scattered from.
where: Piazza della Signoria
when: Saturday May 23 10.30 am
If you're looking for authetic traditional things to do in Florence in May look no further and join in on the Fiorita Commemoration.  This event is free too!
Another Street Food Truck Festival!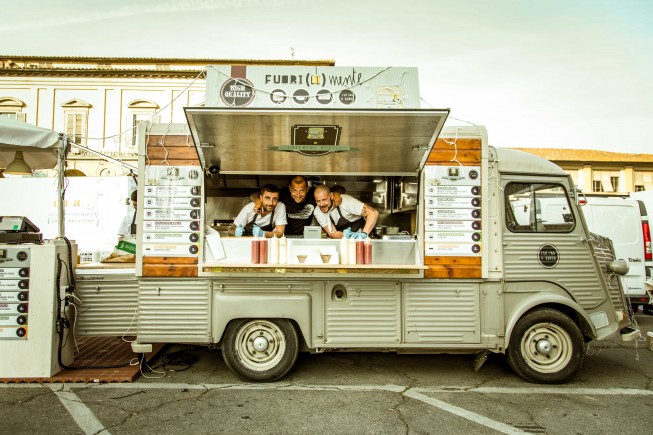 The nice weather has arrived and Florentines are doing their best to take full advantage with yet another Street Food Festival in May.
This food truck party however is in the southside of town, a few blocks down from the Arno river walkway, in a lovely residential part of the city.
Feel just like a local Florentine as you try to cut the line (when in Rome.... right?) to get in front of all the hungry customers flocking to try out the latest Italian street food recipes.
The cooks and their vehicles are coming from literally all over Italy, a great chance to sample foods from all different regions of the country.
And it's not just eating: street performers for both adults and kids will be keeping everyone entertained!
when: Fri, Sat, Sun 18 - 20 May from 11 am to midnight
where: the 'Varlungo' area of south Florence in via Aretina
Homage to Leonard Bernstein!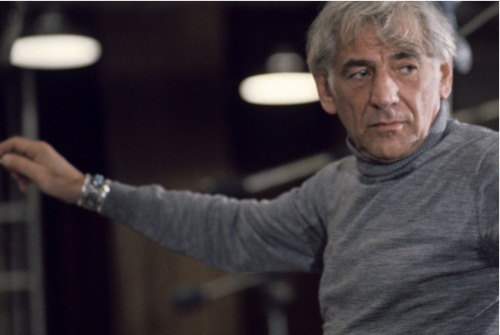 Composer, conductor and pianist, Leonard Bernstein is globally recognized as an American great of the twentieth century. 
The world famous Florence music hall 'Teatro dell'Opera' has organized a concert to celebrate the 100 years since the birth of the man who was affectionately known as 'Lenny', born in 1918 in Massachusetts (died 1990).
The performance will begin with Bernstein's Second Synphony, the Age of Anxiety, inspired by the Pulitzer Prize winning poem by Wystan Hugh Auden.
Also on the program is Dmitrij Sostakovic's Symphony No. 4 in C minor op. 43.
when: Thursday 24 May at 8 pm

where: Teatro dell'Opera, piazzale Vittorio Gui, 1 (near Cascine park)
tickets and info: see site of music hall
Florence Creativity Fair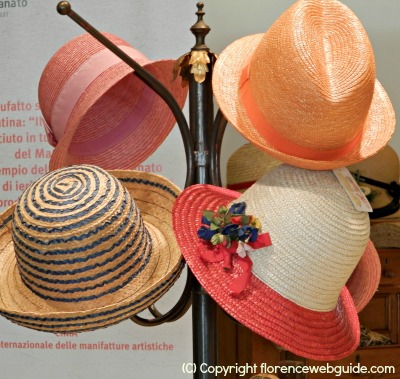 Everybody knows that Italians are master craftspeople.  Just the simple words 'made in Italy' can be enough to guarantee quality and fine workmanship. 
In May, for 3 days in Florence, top-of-the-line artisans and crafsmen and women are coming to show their stuff!  The fair 'Florence Creativity' is in its 10th edition - come check out this unique exhibit entirely dedicated to 'hand made' goods of every sort.
Artwork, accessories (hats, scarves, jewelry), corn flour prints, patchwork, original hand-made baby items, metal works, paper mache goods, and the list goes on!
when: Thursday May 10, Friday May 11 & Saturday May 12 (9,30 am to 7 pm)
where: at the Fortezza da Basso (near main train station) in viale Filippo Strozzi
cost: €10, or reduced rate of €5 with coupon that can be downloaded from site

Prettiest Iris Competition at the Florence Iris Garden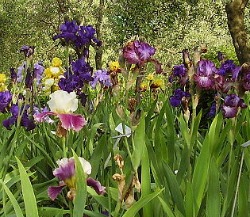 Every May in Florence an annual Iris competition is held at the city's Iris Garden.
Hybrids are cultivated for three years before taking part in the competition which selects the prettiest or most original Iris of the year.
The Iris is the symbol of the city, with the Giglio di Firenze being the familiar deep red color.
Iris flowers are cultivated from all over the world and as they bloom the garden comes to life in a cornucopia of colors and scents.
The garden is open from April 25 - May 20 but the Irises don't usually start blooming until the second week of May (but of course it depends on the weather - the sunnier it is, the faster the buds will open up).
When you go to Piazzale Michelangelo (one of the absolute 'musts' on everyone's list of things to do in Florence in May or any month), a visit to the Iris Garden is highly recommended. 
where: corner of Viale dei Colli and Piazzale Michelangelo (bus no. 13 going to Piazzale Michelangelo from Rotonda Barbetti)
entry: free
hours: 10 - 12:30 and 3 - 7 everyday from April 25 - May 20
The Rose Garden and Open Air Museum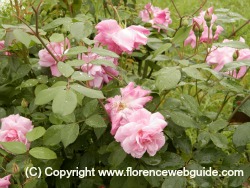 Just below Piazzale Michelangelo is the Florence Rose Garden.  
The garden is open all year but it is in the month of May that the roses are in full bloom.
This is another of the great free things to do in Florence in May as the garden charges no entry fees.
The garden has over 350 different types of roses which can be admired along with the panoramic view over the city from this hilly location.
Not just roses, the garden also displays 11 sculptures of the Belgian artist Jean Michel Folon in an open air exhibit all year round.
A small area of this city park is also a Japanese garden - 'Shorai-Teien' - a gift from the twin city of Kyoto which includes a lovely tea pagoda and waterfall.
where: viale Giuseppe Poggi (going up to Piazzale Michelangelo)
hours: 9 am - sunset
Classical Music & Opera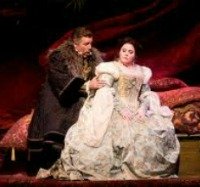 Whether you're an opera buff or not, or a classical music lover or not, these shows are bound to delight.
Top classical music companies put on performances of the most popular operas in Medieval and Renaissance churches, an unforgettable atmosphere!
Take in all the action while sitting in a historic landmark of Firenze such as St. Mark's Church or the Auditorium of the Duomo.  
You don't need to be an expert either: the narrator takes you through the plot and explains each part of the drama as the story unfolds, so you don't miss out on anything.
Another plus is how close you can get to the performers.  Unlike a large opera house, a church is an intimate small venue, cozy almost.  This allows you a close-up look at the performers' expressions and really helps you 'get into' all the drama.
Choose between the abridged version of the operas (ie the most popular pieces and arias are performed) or enjoy a full night out with dinner as well.
Go to site, just write 'Florence Italy' in the search box and see what's on in May 2018
A night to remember for sure as one of the most special things to do in Florence in May!
Free Classical Music Concerts!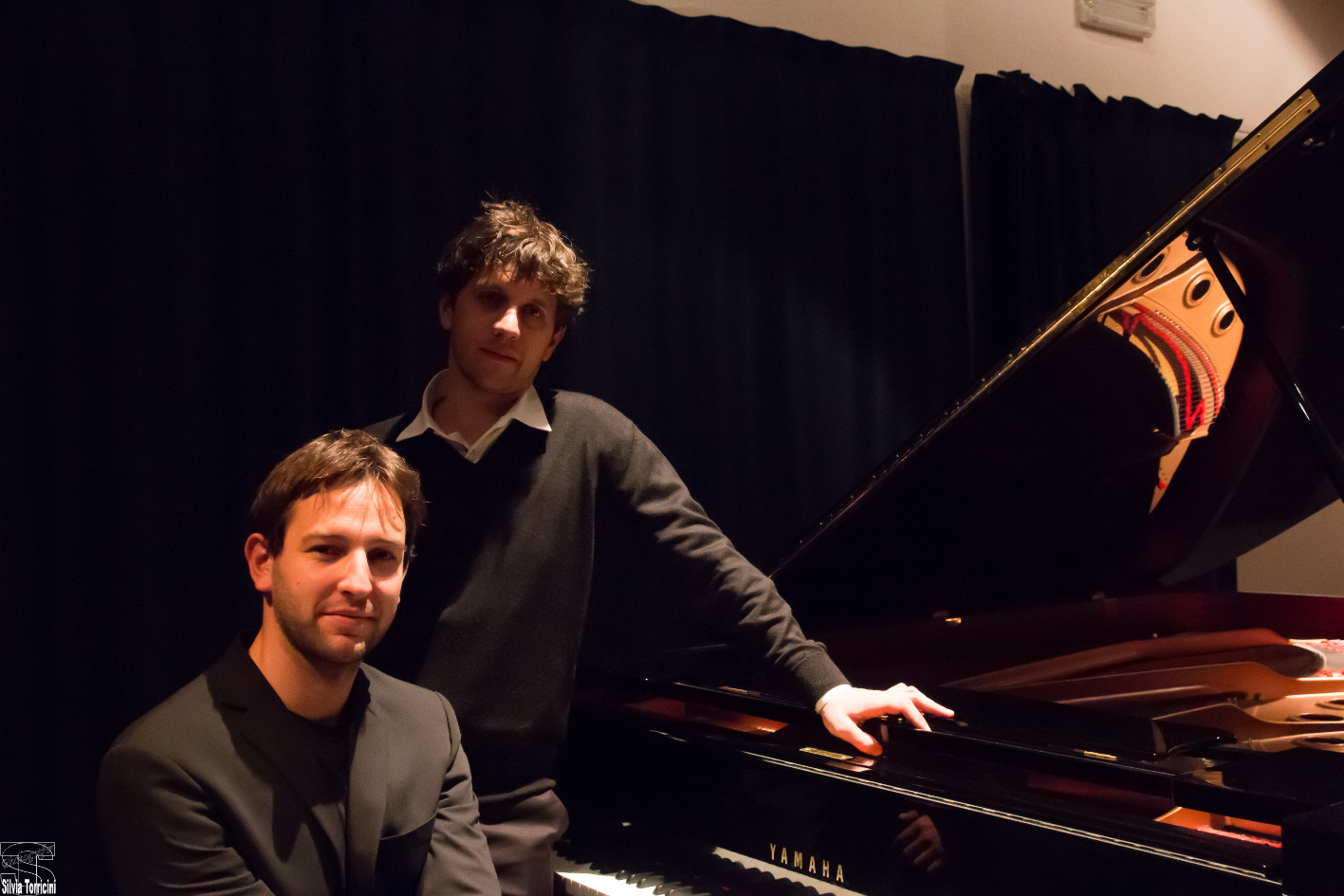 Looking for something that's off-the-beaten-path and quite unique?  If you're a music lover, look no further....
The Florence hospital (bear with me!) offers a series of free concerts called 'Careggi In Musica' (Careggi is the name of the hospital).  Basically, we're talking about a program of performances held in the hospital auditorium which are open to everyone.
These concerts have been cheering up the Careggi hospital for over 15 years and are held on Sunday mornings, first come first seated. 
Yes, performances are held in the hospital auditorium, but the atmosphere is definitely not a downer, au contraire, the mood is festive and jovial and the audience comes from mostly outside the facility.
May program: May 6 (Mozart), 13 (classical quartette), 20 (piano and flute play great film scores), 27 (award winning classical orchestra) - see site for more info
where: Careggi hospital in the auditorium 'AULA MAGNA DEL NIC' located in 'Largo Brambilla', start time 10:30 am

get there: from SMN station, go to bus stop 'Stazione Fiume' (in via Fiume/piazza Adua), get bus no 14CB, get off at Brambilla stop. By car or taxi 10 minutes from downtown.

Concerts run the gamut from classical music to jazz so there's something for all!

A Night at the Museums - 'La Notte dei Musei'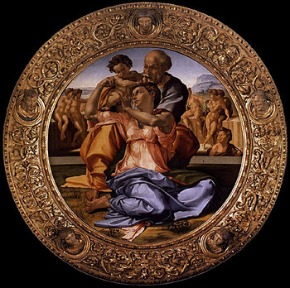 Culture vultures are in luck because one of the most special things to do in Florence in May is to participate in Museum Night!
Extraordinary openings of museums take place all across Europe on this date, and also Firenze is participating in the initiative.
Some of the city's major museums and galleries will be open in the evening with free entry too.
Dates for the Museum Night are to be announced soon!
Museums participating include the San Marco museum.
Don't miss out on the chance to saunter in and out of Florence's world famous museums without waiting in lines and without having to get tickets!
Uffizi Gallery - Remembers Victims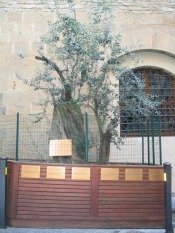 May 26 is the anniversary of the terrorist bomb attack near the Uffizi Gallery.  
The explosion claimed five lives in 1993 when a car bomb went off at 1 in the morning.
The museum and the city of Florence remembers the victims by keeping the gallery open in the evening from 7 - 11:30 with free guided visits.
Documentaries will also be shown with footage of the aftermath of the explosion.
when: May 26 at the Uffizi Gallery near Piazza Signoria
In via dei Georgofili, a few feet from the Uffizi entrance, there is a bronze sculpture by Robert Barni that is lit up at 1:04 am - the exact time the bomb exploded.  The sculpture is placed along the wall of a building so you must look up to see it.
Cooking Classes in Florence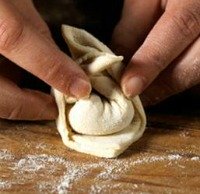 Doesn't everybody love Italian food?  
Take advantage of your time in Florence to learn how to cook up some fantastic local dishes.
Taking a cooking class held by a local chef is one of the most popular things to do in Florence in May!
Learn how to make homemade pasta, pizza and gelato, or even tiramisù.
Cooking classes in Florence can also include market trips to learn how to pick the perfect ingredients or lessons that lead up to a grand Florentine dinner all together.....find out more below.
see the full list of cooking classes on the Florence events calendar for May
Food & Wine Tours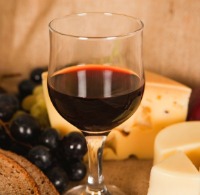 A Food & wine tour is the best way to learn about local delicacies and Tuscan wines.
To fully appreciate a great wine, like our eternally loved Chianti, you need to match the wine with the right foods to bring out and compliment the rich and unique flavors of both.  
Let a wine expert - called sommelier  in Italy - take you on this journey of the taste buds!
Read the full list of the gourmet Food & Wine tours - one of the top things to do in Florence in May.
---
Find out more about Florence with Quick Links...
---
If you like the content of this page, please share!  Click the button below.
Go back to FlorenceWebGuide Homepage from Things To Do in Florence in May