Things To Do in Florence in July 2016
Florence Events Calendar and What's On Guide
with Insider Tips about The Best Spots to Go To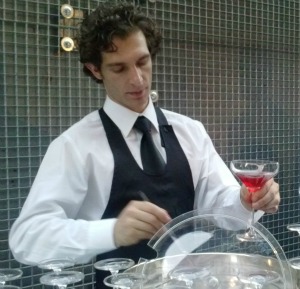 What are the best things to do in Florence in July?  Well, whatever you chose, rest assured it will take place outside!
Summer is here and most everything going on in town happens all'aperto.
If you want to feel like a real Florentine (or just to be surrounded by locals and soak up the atmosphere of a genuine neighborhood event), enjoy an aperitif hour at one of the many sidewalk cafès or bars.
The cool summer evenings are also perfect for enjoying a concert or live opera outdoors or just for having a meal at one of the many open air restaurants.
And don't miss the festivities for the Feast of Saint Anne, the city's protectress.   The procession of the Florentine Republic marches through the historic center to celebrate.
Read below all about the most popular things to do in Florence in July 2016.
Classic Things To Do
Aperitif Hour
One of the most popular things to do in Florence in July is to enjoy a cocktail in the open air at one of the many locales offering aperitivi.
It works like this: you buy any sort of drink (alcoholic or not) and this allows you to take part in the free buffet.  
The food selection is usually vast and abundant with stuff like finger sandwiches, pasta salads, fried veggies or even hot dishes like risotto.  And you can eat as much as you like!
Aperitif hours are usually offered at bars with an open-air patio or sidewalk cafès at the city's most central locations.  Just Walk along the Arno or in any of Florence's busy squares and stop at the place that most appeals to you.
Time and cost: usually from 7 to 9 pm, a drink starts at about €10, food is included in price
Insider tip: to enjoy your cocktail with the locals at one of the town's most popular spots, have your aperitif in Piazza G. Poggi (on the south side of the Arno just below Piazzale Michelangelo), an outdoor café set up in the square under the shady trees.  Just below is a make-shift 'beach' along the river and in July there's live music to boot!
Classical Music Concerts
Take in a concert or opera held in one of the city's breathtaking locations.
Whether at Palazzo Pitti's Boboli Gardens, the Bargello Museum courtyard or the newly built contemporary Opera Hall, these performances - some at open-air venues - are one of the top things to do in Florence in July.
The Teatro dell'Opera Music Hall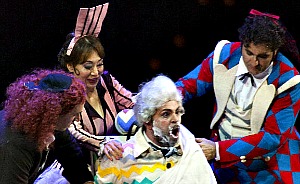 Florence's world renowned opera company and orchestra, Maggio Musicale Florentino is performing some of the world's most popular operas: La Traviata, L'Elisir d'Amore, and the 'Barber of Seville'.
where: in the courtyard of Palazzo Pitti (piazza Pitti)
Performances are open air in the historic cortile of the former royal palace.  
time: 9,15 pm
cost: from €20  more info, dates and ticket sales
dates: from 20 June to 27 July
How to get tickets in person: 
- at the ticket office of Opera di Firenze, Piazzale Vittorio Gui, with a presale fee of 10%
- at the boxoffice in town in via della Carceri Vecchie 1, with a presale fee of 10%
The ticket office of the Opera di Firenze in Piazzale Vittorio Gui is open on Tuesday and Friday (10-6) and Saturday 10–1
phone for booking tickets: 055 2779309
Bargello Courtyard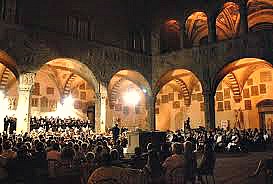 The Bargello courtyard - one of the city's most heralded gems - opens its porticos for summertime concerts.  
Check out the July schedule for 2016 below (concerts start at 9 pm):
Tuesday/Wednesday 12/13 July: evening dedicated to Johann Sebastian Bach's Brandenburg Concerts
Tuesday/Wednesday 19/20 July: the Florentine Chamber Orchestra perform Vivaldi with Marco Lorenzoni on violin

Monday/Tuesday  25/26 July: Evening dedicated to Astor Piazzolla, program includes 'Oblivion' 'Libertango' and 'Adios Nonino' with Mario Stefano Pietrodarchi
Thursday/Friday  28/29 July: Evening dedicated to famous film scores such as 'Life is Beautiful', 'Nuovo Cinema Paradiso', 'Once Upon a Time in America' and others by Nicola Piovani, Ennio Morricone and Nino Rota.
where: in via del Proconsolo no. 4, tel. 055 23 88 606

cost: starting at €20
tickets: Box Office: in via delle Carceri Vecchie, tel: +39 055 210804
buy tickets online and find out more details (in Italian)
Contemporary Museum + Music!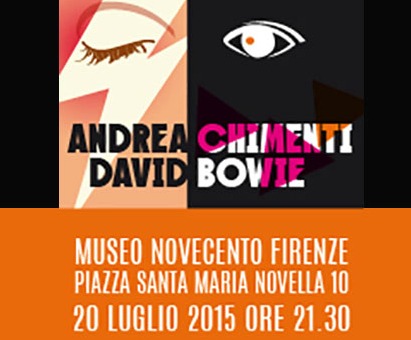 The city's newest museum, 'Museo Novecento', is the venue for one of the most original and quirky things to do in Florence in July...Andrea Chimenti interpreting David Bowie.
Chimenti is a multi-talented artist, part actor, part musician, part poet.  Accompanied by the chamber orchestra I Nostri Tempi, Chimenti believes that artists such as Bowie and other legendary performers deserve to be heard right alongside the classical greats such as Beethoven.
Chimenti puts them together in an interpretation all his own....a unique show for sure!
where: piazza Santa Maria Novella, 10 (Museo Novecento)
when: (this event is dated 2015, for year 2016 update coming)
cost: 14€
read all about it and find out about prices and tickets
Opera in Historic Churches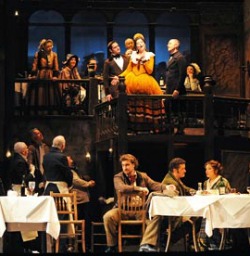 The art form of opera got its start in Florence in 1597 with a work called Dafne by Jacopo Peri.
The combination of drama, music, singing. extravagent costumes and exciting scene changes still make attending an operatic performance of the the favourite things to do in Firenze.
Add to this the intimate setting of a historic church and what do you get? A one-of-a-kind atmosphere for an unforgettable evening.
Join in on one of the best things to do in Florence in July 2016 by taking your pick out of the selection of performances on the schedule:
see what opera performances are on in Florence in July
Florence Dance Festival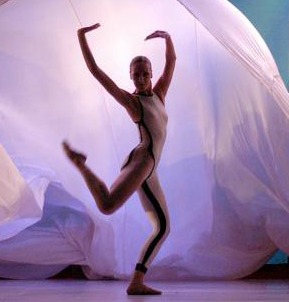 The Florence Dance Festival is held in the magnificent courtyard of the Bargello Museum.
From June 21 to July 27 you can enjoy open-air performances at one of the city's most suggestive Medieval palaces.
The FDF welcomes its 27th edition and has become one of the most looked-forward to things to do in Florence in July by locals and visitors alike!
The eclectic program offers a mix of modern, post-modern and contemporary choreography, a striking contrast against this nearly 1000 year old venue.
time: shows start at 9,30pm, Bargello is on corner of p. San Firenze & via Proconsolo
The Feast of Saint Anne
Saint Anne, mother of the Virgin Mary, is considered the protectress of the city of Firenze.
July 26 is the feast of Saint Anne and it was on this date in 1343 when the citizens of Florence finally rose up against the tyrant ruler who was running the city at the time, Walter of Brienne, the Duke of Athens.
Ever since this historical event, the figure of Saint Anne has been linked to Florence regaining its freedom.
Festivities include a procession with members of the Florentine Republic in period costumes which winds its way from Palazzo Vecchio to the church of Orsanmichele, site of the altar to Florence's Saint Protectress.
An iconographic fresco representing St Anne and the expulsion of the Duke of Athens, painted by a follower of Orcagna can be seen in the museum of Palazzo Vecchio.
when: July 26, 8,30 pm, piazza di Parte Guelfa parade starts and moves on to piazza Signoria, Duomo, Orsanmichele
Youth Festival - Free things to do in Florence in July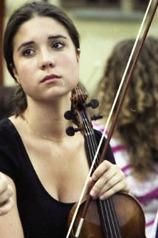 Let's welcome these orchestras made up solely of young dedicated musicians who come to Tuscany to liven up our summer evenings!
The orchestra festival runs for a full month and features musicians from all over Europe and beyond.
Within the month over 50 concerts are held by at least 15 different ensembles, all free and open to the public.
The festival's main venue in Florence is the spectacular Loggia dei Lanzi, the open air sculpture gallery and portico in Piazza Signoria.
Music on the program is both classical and contemporary.
where & when: From June 30 - July 27 see schedule
Opera Night - FREE things to do in Florence in July
Performers from the Bel Canto Institute and the Florence music school, 'Il Trillo' offer a night of arias.
The evening titled 'Serata all'Opera' is free-of-charge and all are welcome.
Arias from the most popular Italian operas will be performed along with piano accompaniment.
when: dates to be announced

where: Auditorium of the Cassa di Risparmio di Firenze, in via Folco Portinari, 5/r 
and
when: dates to be announced
where: in the Evangelic Church in via de' Benci, 9 
tel. 055 23 41 049 (music school)

Presenze D'Africa
Presenze d'Africa is a cultural festival inspired by the legendary event in Timbuktu 'Festival au Désert'.
Dedicated to the music and culture of Africa, Florence's Murate square becomes home to the sights and sounds of the Dark Continent.
If you love music this is one of the best things to do in Florence in July - the line-up offers one artist after another all performing live on their own or in collaboration with foreign or local musicians.
when: dates to be announced

where: Le Murate courtyard, piazza delle Murate from 7 pm onwards
admission: free entry
Fiesole Summerfest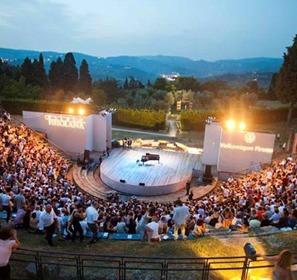 The Fiesole summerfest goes back to 1911 and is the oldest outdoor cultural festival in Italy.
Performances take place in the Roman amphitheater located in Fiesole, the Etruscan town famous for its beautiful views over Florence.  
Situated in the hills over Firenze, Fiesole is a favorite spot to get away from the heat during the summer evenings.  
Taking in a concert while seated in the ancient Roman theater is one of the most popular things to do in Florence in July with the locals.  
Recommended events include:
Program for 2016 to be announced
Getting there (a 15 minute drive from Florence):
by bus:  no. 7 from via Pira (piazza San Marco)
by car: start off at viale dei Mille and follow signs to Fiesole
Amphitheater is just off the main square
Jazz Night in the Park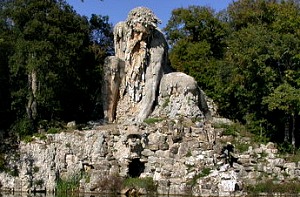 Looking for things to do in Florence in July that are off the beaten path?  How about a free jazz concert at one of the city's most beautiful parks?
The Parco Mediceo di Pratolino - Demidoff is located in the hills above Firenze and used to be home to one of the many Medici villas.  
Surrounded by acres of hilly fields and woods, the park is a perfect place to escape the summer heat.
The Loggia serves as a stage for live jazz concerts in summer, entry free of charge.
Dates and program to be announced
where: Parco di Pratolino,  via Fiorentina, 276 (take via Bolognese in direction Vaglia)
bus: no. 25 from piazza San Marco (approx. 20 mins)
Florence International Choir Festival
Voices from 3 continents and over 15 countries compete in this Choir Festival that runs in July
The magnificent singing is highlighted by the suggestive atmosphere as the concerts are held in the city's historical locations.
Venues include the Salone dei Cinquecento, Santa Croce church, San Lorenzo Basilica and the Santa Trinita church.
Mixed and youth choirs, vocal and instrumental ensembles, sacred music, folk-gospel-barbershop ensembles as well as modern and contemporary music are all on the program.
One of the special things to do in Florence in July for music lovers!  

when: program to be announced
---
Find out more about Florence with Quick Links...
---
If you like the content of this page, please share!  Click the button below.
Back to FlorenceWebGuide Homepage from Things to Do in Florence in July