Florence Sightseeing Tours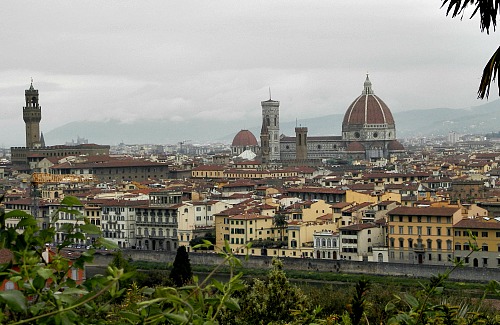 Florence sightseeing tours are a great way to get to know the city and really enjoy your visit.
Don't just meander around this gorgeous Renaissance town without knowing what it is you're looking at, what history took place here, what this or that building or square is....
Our expert guides will show you the way, entertain you and enrich your visit a thousand fold!
Tours can be on foot, on bike, by Segway, or even by boat or hot air balloon.
Sightseeing Tour: half or full-day
The half-day or full-day Florence sightseeing tours are ideal for getting a good overview of the city in a short amount of time.
If you go for the morning option, you'll drive up to Piazzale Michelangelo where you get the best views over the city and can take magnificent photos, then walk around the Cathedral and Bell Tower and later stop-off at the Accademia Gallery (without waiting in line!) to see Michelangelo's David.
The afternoon tour takes you to the famous Santa Croce church, Piazza Signoria (the city's most spectacular square) and Palazzo Vecchio, and a stop-off at the Uffizi Gallery (again, no line to get in!) to see the most popular masterpieces by Botticelli and Michelangelo and others.
This tour can be booked with or without an accompanying lunch at a local trattoria, a great idea if you decide to do both the morning and the afternoon!
Florence Walking Tour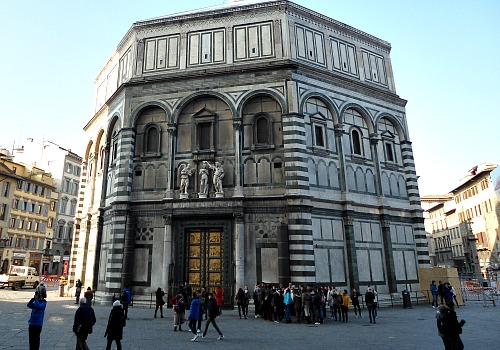 Florence sightseeing tours offer a 2.5 hour walking tour of the main monuments, a perfect choice for those who just want a quick overview of the city.
Stroll through the quaint streets while an expert guide fills you in on all the fascinating history of the city's past.  You will learn about the influential Medici family and the major role they played in promoting the artistic achievements of the Renaissance.  
The tour takes you to the Medici Chapels (designed by Michelangelo), San Lorenzo church (Florence's oldest basilica) and the Florence Cathedral with a visit to Giotto's bell tower.  
Of course, you will also get to admire Brunelleschi's dome, an architectural masterpiece.
You then pass through the medieval quarter to piazza Signoria (Florence's most glorious square) and over the Ponte Vecchio, the 'golden' bridge, while hearing about the historic events that took place at each sight.   A tour that will not disappoint!
lasts: 2.5 hours
Florence Boat Tour!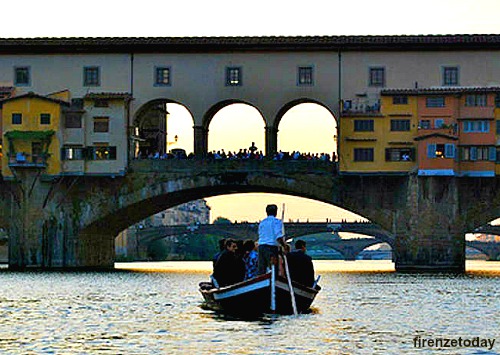 Florence sightseeing tours by boat are truly a special treat.  A trip down the Arno river, passing under the city's beautiful bridges, is something also the locals love to do!
The barchetto is a traditional Florentine boat that was once used for carrying goods within the city.  The boats are run by renaioli - boat handlers - who weave their way down the river.
The tour starts with a half-hour walking itinerary through the town while your guide tells you all about the sights you see on the way to the banks of the river.  Once aboard, you drink prosecco while gliding down the Arno, passing under the Ponte Vecchio as your guide tells you all about the city's history.
A barchetto tour gives you a different and exciting perspective of beautiful Florence and if you do the tour at sunset the views are outstanding!
lasts: approx. 1.5 hours
Florence Sightseeing Tours by Bike!
It's easy to get around Firenze on foot, but going by bike is even faster, see more in the same amount of time!
Florence sightseeing tours on 2 wheels are great fun and will take you to all the city's 'must see' sights.
On a bike tour of Florence you can just relax and pedal along following your guide who will entertain you with stories of the city's past (and present!).
Want to make a whole day out of it?  Join a tour by bike with local food tasting which lets you see Florence AND the Tuscan countryside and also enjoy lunch at a local restaurant serving all the traditional specialties.
Another option is a sunset bike tour which takes you along the lovely Arno river just as the sun is going down.  See the city in a different (more romantic) light! 
Segway Tour!
Florence sightseeing tours by Segway are a great novelty and a fantastic choice for visitors traveling with older kids!
Whether you already know how to get around on a Segway or not (with your guide's help you can pick this up in a matter of minutes!), this option is a truly fun way to see the city.
On a Segway you cover more ground than you would on foot, get to stop off at more sights, and have the added enjoyment of zipping around town on this exciting 'vehicle'.
A Segway tour has the added bonus of being 'semi-private' as groups are limited to a maximum of 6 people as you pass by all of the city's main stops: Duomo, Santa Croce, Piazza Signoria, Orsanmichele and more!
For an added twist, try a Segway night tour to see Firenze after dark!
lasts: about 3 hours
Hot Air Balloon over Tuscany!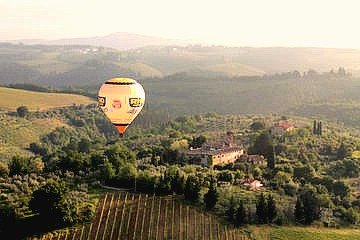 The Tuscan countryside is famous the world over for its rolling hills, meticulously kept fields of olive trees, lines of cypress trees and Medieval and Renaissance historic palaces.
See it all with a bird's eye view from a hot air balloon soaring above this panoramic marvel!
Tuscan hot air balloon tours leave from the quaint village of San Casciano - 9 miles from Firenze (hotel pick up and drop off available).  
Reaching a height of 2,000 feet you float over characteristic villages, vast vineyards, monumental castles, and the lush poppy fields that Florence's countryside is so renowned for.
Needless to say, this tour is not for the faint of heart!
lasts: 1 hour
Dan Brown's 'Inferno Tour'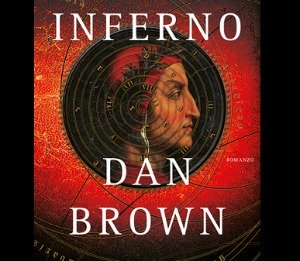 Dan Brown's mystery thriller 'Inferno' has enthralled millions of readers worldwide.
Based on Dante Alighieri's Divine Comedy and set in Florence, now you too can trace the steps of Robert Langdon throught the medieval streets and renaissance monuments of the city!
An 'Inferno Tour' leads you to all the spots that Langdon passed by in Firenze: the Palazzo Vecchio and its secret passage-ways (rarely visited!), the Vasari Corridor, the Florence Baptistery, see Vasari's famed painting with the mysterious words 'cerca trova' hidden in the artwork....and more.
An Inferno Tour also includes tickets to the Cupola by Brunelleschi and Giotto's Bell Tower.
lasts: 3 hours minimum
Private Tour to Suit Your Needs!
Private Florence sightseeing tours can be arranged to suit your own personal needs and preferences.
Either one-on-one or a small group of friends or family who prefer to be on their own, we can organize everything so that it is custom made just for you!
FWG works with some of the best guides in the city: personable, friendly, thoroughly competent and entertaining mother tongue English speakers who willl tell you all about the city and answer your every question.
Write to FWG for a proposal telling us the number of people and we will send you a couple of highly competitive options and offers for your own private tour of Firenze!
---
Want even more options?  
See a complete list of all Sightseeing Tours of Florence!
Keep reading about Firenze.....!
If you like the content of this page, please share!  Click the button below.