Florence Mall
Outlet Villages for Designer Goods at Stock Prices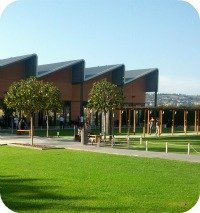 A Florence Mall where you can find designer labels for less can be found just 40 minutes from downtown Florence.
It's called - get ready for the original name - The Mall!
Thr Mall is not an indoor shopping center as the name might imply, but a small outlet village with lovely pastel colored shops full of lovely top name designer clothes, shoes and bags.
Oh, and this brand name stuff costs a heck of a lot less than if you were to buy it at regular retail stores.
That's probably why you've heard so much talk about this Florence mall!
Who wouldn't rave about getting a Gucci or Fendi bag for literally hundreds of Euros less than what they normally go for?
See the black sign below with The Mall's logo?
Remember it, because in Florence you're gonna notice tons of people with big shopping bags with this logo.
Want to join the club? Read on...
The Mall - a Florence Mall in Reggello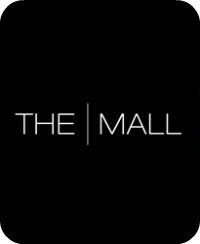 For luxury brands, The Mall is number one in Florence as far as outlet centers go.
There are only 25 stores, but they are all luxury brand shops which makes this outlet the most popular by far, with locals and tourists alike.
Some luxury label stores at The Mall are: Gucci, Pucci, Ferragamo, Armani, Fendi, Ermenegildo Zegna, Valentino, Cavalli, Loro Piana, Bottega Veneta and Hogan.
Plus, this Florence mall is a fun day out.
The outlet village is extremely pleasant and has great facilities: plenty of gardens and children areas, tourist information areas, transport services, and good restaurants and coffee shops.
So, make a relaxing day of it and find that Gucci bag, Armani suit or Ferragamo shoe that you've been dreaming about!
where: via Europa, 8 in Leccio Reggello (south of Florence)
phone: 055 86 57 775
open: everyday from 10 to 7
closed: January 1, Easter Sunday, April 25 (liberation day), May 1 (labor day), December 25/26
How to get to The Mall
By bus:
Coaches leave everyday from the 'Sita' bus depot right near the main train station, Santa Maria Novella. The Sita station is in via Santa Caterina da Siena, 17 which is on the side of the station where the tramway stops. Across from the tramway, on the corner is a large coffee shop called 'Bar Deanna'. The Sita depot is around the corner from this café.
By car:
From Florence take the highway 'A1' going in the direction of Rome and get off at the "Incisa-Reggello" exit. Stay on the road on the right going towards Pontassieve. Once you have passed Leccio, The Mall is on the left.
By train:
From the main train station, Santa Maria Novella, take a train to Rignano Sull'Arno. From the Rignano sull'Arno station get a taxi to The Mall at taxi stand near station (about 5 minute ride, approx. €10).
But The Mall isn't the only Florence mall offering discount prices on designer goods.
The Barberino Designer Outlet is a much bigger complex just to the north of Florence.
Read more below.
Barberino Designer Outlet - a Florence Mall in Muggello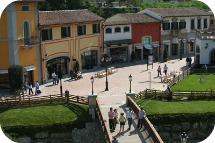 Another Florence Mall is the Barberino Outlet which has over 100 stores and offers discounts of up to 70% less than non-outlet prices.
However, this shopping village is probably most famous for having the two outlet shops of the celebrated Italian designers Prada and Dolce & Gabbana.
Do you love the chic prestige of Prada, with its timeless elegance?
Or do you prefer the playful boldness of Dolce & Gabbana?
Whether it's the former or the latter (or both!) the Florence mall in Barberino is the place to go satisfy your Prada or D&G cravings.
The Barberino outlet is about a half hour car ride from Florence and has a convenient shuttle bus service from the Santa Maria Novella station are (see details below).
The village was built to resemble a Renaissance town with a modern day flair.
There are facilities to suit all needs: cafés and restaurants, a play area for children, plenty of free parking, and wheelchair access within the whole complex.
where: via Meucci, Barberino del Mugello
phone: 055 84 21 61
opening hours:
Mondays: 2 – 8 (only from June to September and in December and January, closed on Mondays in other months)
Tuesdays – Friday: 10 – 8
Saturdays & Sundays: 10 – 9
How to get to the Barberino outlet
Shuttle bus from Florence:
The bus stop is just outside the train station, Santa Maria Novella. The stop is in piazza della Stazione, at the end of via Nazionale, on the side of the large shoe store called 'Bata'.
Bus leaves twice a day at 10am and 2:30 pm (40 minute drive to outlet)
Bus leaves outlet to return to Florence at 1:30pm and 6:00pm
By car:
Take highway 'A1' from Florence going in the direction of Bologna. Get off at Barberino di Mugello exit. At the first roundabout take the second exit onto 'Viale del Lago' towards Barberino. Keep to the left to stay on 'Viale del Lago'. At the next roundabout take the second exit onto 'Via Antonio Meucci'. Keep to the right to stay on Via Meucci.
---
If you like the content of this page, please share!  Click the button below.
back to FlorenceWebGuide Homepage from Florence Mall