Car Hire in Florence Italy
Cheapest Way to Rent, All About Extra Charges,
and... Do You Even Need a Car?
Interested in a car hire in Florence?
You're lucky because I've done heaps of research for you.  
That's right, I went around to all the main offices for Florence car rentals and got an estimate from each.  
Then, I spent a ton of time on the Internet getting online prices from the main Internet booking agencies.  
The results….
Booking on the Internet ahead of time is waaaaay cheaper!  
To show you what I mean, take a look at a summary chart on the quotes I got for a three-day car rental in low season (February 2013) with full insurance coverage, 2 authorized drivers and a sat nav (for not getting lost!).
| Company | Automatic | Stick Shift |
| --- | --- | --- |
| Avis - Budget | € 262 | € 230 |
| Maggiore - National | € 375 | € 254 |
| Hertz | € 288 | € 305 |
| Autoeuropa | € 267 | € 216 |
| City Car Rent (a Florence company) | € 220 | € 240 |
| Internet booking with Rentalcars.com | € 169 | € 154 |
You can see for yourself that the Internet rate in the last line of the chart wins hands down over all the rates from the companies I went to in Florence.
Actually, this makes sense if you think about it.  
With web services, the company has no office to pay rent for and no salaried employees behind a desk serving customers – all those savings are to the customers' advantage too!
The Best Internet Booking Site
Doing research for this page, I got estimates from several online car rental sites.
I found Rentalcars.com to be the best site to book a car hire in Florence online.
This is why:
it's the clearest to understand and the most user friendly
it gives simple easy-to-understand explanations about insurance options (the most important thing to understand in my opinion!)
it has the best prices I found
Plus, they also give a guarantee, called 'Price Watch'.  
If you do happen to find a cheaper car rental (not likely though!) all you have to do is point it out to them and they will offer you a better deal. 
You can also cancel up to just a few days before your trip with no penalty, so booking ahead is no real risk.
Booking a Car Hire in Florence Over the Internet
Internet quotes are surprisingly low – you think, 'What, only €60 to rent a car for 3 days??'
This is because the initial price quoted does not include the extras (don't worry, even with the extras you still save heaps by booking on the Web!).
Extras that can up the cost of a car hire in Florence:
Airport pick up (due to airport taxes)
Adding an extra driver 
Renting a sat nav (extremely useful!)
Other extras like a child booster seat
Here's a chart to give you an idea of how much some extras cost per day on average:
| Optional | Average Per Day |
| --- | --- |
| Complete Insurance Coverage | € 20 |
| Extra Driver | € 8 |
| Sat Nav | € 15 |
| Child Seat | € 20 |
| Airport pickup | 25 (lump sum) |
Other factors that could up the cost of a car hire in Florence:
Age, under 25 or over 70 may mean paying extra 

Requesting an automatic transmission (plus, you must book automatic in advance to ensure you'll find one)
A Word About Automobile Insurance
When you book a car hire in Florence, all quotes include the minimum liability insurance required by law as well as theft and fire insurance.  
This covers the car and any damages done to others in a limited way.  
You will still have a deductible to pay (on average about €1000) and are only covered for damages resulting from collision.  
A simple example of what this means:  if you crash into another car, you're covered, but if you crash into a tree or wall all by yourself, you're not!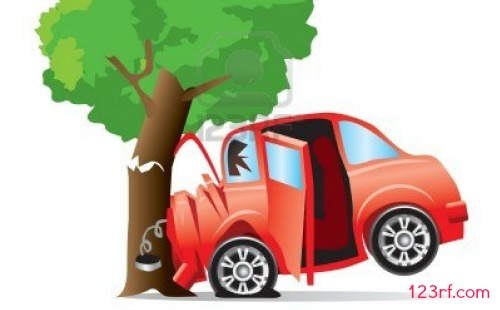 My take on the whole insurance issue is this: the peace of mind you'll have just by getting total coverage far outweighs the few dollars extra you will pay for total coverage.  
It's a minuscule amount extra per day (see chart above) compared to what you might have to pay if something unfortunate were to happen to the car or others.  
I highly recommend getting total insurance coverage.
Do You Actually Need a Car?
There are three scenarios:
If you plan on just visiting the city of Florence, you do not need a car.  In fact, having one will only be a nuisance. Parking is hard to find and/or very expensive and the city is small enough to just walk around or bus it.

If you want to visit Florence and some nearby towns like Pisa, Siena or San Gimignano you do not really need a car.  These towns are easy to reach by bus or train.  However, if you prefer to be independent, the driving routes to these cities are very fast and easy and a car would come in handy. 
If, however, you plan on visiting many of the smaller quaint villages around Tuscany, then a car hire in Florence becomes a must.  Public transport to and from smaller towns is infrequent and slow.
Other Questions
'Do I need an International Driving Permit to rent a car in Italy?'
'Do I need a credit card to hire a car?'
'Are there any other ways to save money on car hire?' 
Get the answer to these questions and read about other fundamental necessities and tips for Florence car rentals.
Italians have a notorious reputation for their driving habits.  Is it all true though?  Read about driving in Italy and find out!
---
If you like the content of this page, please share!  Click the button below.
FlorenceWebGuide Homepage from Car Hire in Florence